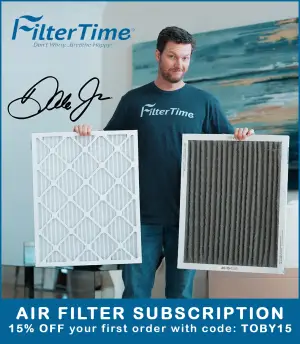 After announcing his departure from BJ McLeod Motorsports earlier this month, Josh Williams is set to return to DGM Racing for the final 11 NASCAR Xfinity Series events of 2022, beginning with the Wawa 250 at Daytona, the team announced Monday.
Williams will continue his journey with DGM Racing in Friday's Wawa 250 at Daytona International Speedway, piloting the No. 92 Alloy Employer Services Chevrolet Camaro.
"I am extremely thankful for the opportunity to work with everyone at DGM and pick up where we left off last fall," said Josh Williams. "I want to extend a huge thank you to all my partners for trusting and believing in me every step of the way. Without the support of these great organizations, that have become like family, I wouldn't be where I am today. Thank you."
The 29-year-old will round out the season for the Mario Gosselin-owned operation, splitting his time between the organization's No. 36 and No. 92 entries – only driving the No. 36 when primary driver Alex Labbe is unable to find sponsorship.
"Josh was a big part of building our program into what it is today, and I'm glad we were able to put something together that will be beneficial for both Josh and DGM Racing," said DGM Racing team owner, Mario Gosselin. "We've enjoyed working with Josh's partners in the past and I'm happy to reconnect with the good friends we've made throughout our years together. I'm confident that this renewed partnership will help us elevate our program further."
Williams first joined DGM Racing on a part-time basis in 2017 and 2018, before finally going full-time with the organization in 2019, where he claimed his first of three straight top-20 points finishes.