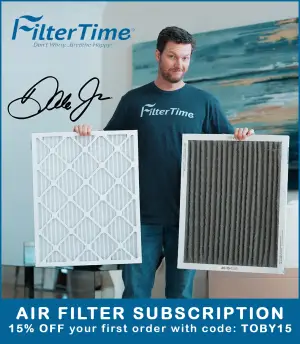 NEWTON, Iowa — Many drivers had different thoughts after qualifying for both races of the doubleheader weekend at Iowa Speedway. With 550 racing laps coming up spread across two races on the .894 mile oval, let's take a look at how some of the drivers felt after their qualifying runs.
Will Power won pole position for both races ahead of fellow Team Penske teammate Josef Newgarden. By picking up both poles, Power is now one pole position away from Mario Andretti's record of 67 IndyCar poles.
"All season I was like, This is where I can really make some damage," Power said of the pole record. "I can really, really put myself in a position to get there. That was a big step for me."
In this qualifying format unique to this weekend, the first lap of each qualifying attempt set the grid for the first race while the second lap set the grid for the second race. Power won pole for the first race with a lap of 178.199 mph and the second race with a lap of 178.013 mph.
Hy-Vee has unloaded a marketing blitz on Iowa Speedway with construction of suites in two locations on the main straight. Jack Harvey is looking to impress in his Hy-Vee-sponsored car for Rahal Letterman Lanigan Racing and starts seventh in both races this weekend.
With high temperatures expected for both races, the British racer has kept himself very hydrated as the rest of the field has.
"I feel like this weekend in particular, everybody was ready for a big week of hydration and time in the bathroom this week," Harvey said. "Kind of trying to not necessarily pee it all out, but you're taking so much water on board that you seem to be spending a lot of time there and I do my best thinking there, too, so it's been good."
Harvey's the third car in the RLL Racing team, which hasn't run a third car on a full time basis in many years. The team has had some growing pains but the chemistry has improved with the team having their first top-five result of the season at the most recent race at Toronto with Graham Rahal finishing fourth.
"I think the chemistry has kind of been okay, the atmosphere's been pretty good the whole time as well," Harvey said. "It's just obviously a case of we just want to keep improving and certainly felt like there was some areas to improve on, and we've just tried to stick to here's the target problem, how do we fix it, and essentially it's one problem at a time."
Conor Daly scored his first IndyCar pole at Iowa in 2020 when he drove for Carlin on the non-Indianapolis 500 ovals. The Noblesville, Indiana native starts third in the first race and fourth in the second race of the doubleheader at a track where he won at in the Road to Indy in Indy Pro 2000 in 2010.
"I think it was good, but my gosh, like when the track improves by like half a second, you just don't know if you got everything," Daly said. "I was hanging onto it I thought and I think we made a good last second adjustment, but like with the wind the way it is too, the track is different on both ends. So it's very loose in 3-4 and a little bit of understeer in 1-2. I thought I really got a lot out of it, but we'll see."
Daly said that the car was changed very little from Friday practice to Saturday morning qualifying, except maybe a little change in the front wing.
Helio Castroneves is in the middle of trying to figure out his contract situation for the 2023 IndyCar season. While he'd like to continue with Meyer Shank Racing for another season, his main focus this weekend has been on improving his car. Describing his car in practice as 'horrendous,' Castroneves starts 25th and 24th in both races out of a 26 car field.
"I really wasn't happy, so today we had to go with something new," Castroneves said. "Probably that's why qualifying wasn't the way we wanted but we're going to have 250 laps to figure it out."
Jimmie Johnson qualified 15th for race one and 13th for race two with a lot of short track experience through his NASCAR career. Johnson has 14 short track wins in his Cup Series career. Three of those wins were at Richmond, a .75 mile oval with a similar layout to Iowa but a little more compressed.
"Coming in here I certainly thought of that and it was on my mind, but at these speeds, it's like its own place and certainly much rougher than what Richmond is," Johnson said.
This is Johnson's first IndyCar oval race at a short track. The sensation of speed is quite a bit higher than Richmond, where Johnson won two poles in his NASCAR career. Johnson's fastest pole at Richmond was 126.298 mph in September of 2007, while his fastest qualifying lap at Iowa was 175.812 mph, giving the California native 13th place on the grid for the second doubleheader race.
"It was a heck of a rush, especially flying through the center of the corners with that high of a speed," Johnson said. "Having so many laps at short tracks and just kind of an expectation of grip, it was pretty awesome."
Kyle Kirkwood was in the top five in every oval race he did in the Road to Indy but never raced at Iowa Speedway. The Jupiter, Florida native is in his third oval race in IndyCars and is looking for a better result after crashing at Texas Motor Speedway and finishing 17th at the Indianapolis 500, but with multiple grooves at Iowa there is room to move. Kirkwood starts 24th in race one and 20th in race two.
"It seems like an awesome race, I mean every year that people are here, there's always really good passing going on," Kirkwood said. "It's the only track that I've come to where you can run more than one lane with the exception of Texas with about a few inches of margin, so I'm looking forward to that. It's the first time I've been oval racing where it's like that, so that was fun yesterday in practice and I'm looking forward to getting into the race with that."