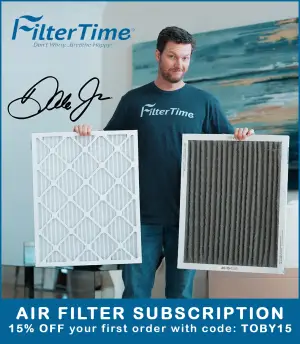 Kurt Busch just saved himself, Kyle Busch and Austin Dillon from a third nasty accident in Sunday's rain-filled event at Circuit of The Americas, after the No. 1 Monster Energy Chevrolet wheel-hopped entering the corner and threaded the needle between the No. 18 Toyota Camry of Kyle Busch and the No. 3 Chevrolet Camaro of Austin Dillon.
Only one way to explain this: Magic pic.twitter.com/vfALtsMae5

— FOX: NASCAR (@NASCARONFOX) May 23, 2021
Busch made the save, and somehow kept his vehicle out the gravel trap and escaped the corner, without making any contact with the tire barrier or any other vehicles. The Chip Ganassi Racing team would go on to finish 27th, after making a pit stop.