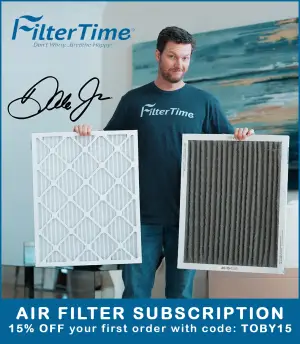 When the 2023 NASCAR season begins – first with the Busch Light Clash at the LA Coliseum, and then with Speedweeks at Daytona International Speedway – Kevin Harvick will enter his 23rd year as a NASCAR Cup Series driver.
For the longest time, Harvick has been at the midpoint of retirement rumors, which have seemed to surface throughout every off-season since the Bakersfield, California native signed his contract extension with Stewart-Haas Racing.
Adding more fuel onto the fire, is the fact that Gene Haas, co-owner of Stewart-Haas Racing, told members of the media prior to the race at Las Vegas Motor Speedway, that the team is fully expecting to lose both Harvick and Aric Almirola at the end of 2023.
#NASCAR: Gene Haas on pre-race grid says he'd like to give Cole Custer another year to prove himself but Tony Stewart prefers Ryan Preece and they've got to carefully consider who they put in car because he anticipates losing Harvick and Almirola at end of 2023.

— Jenna Fryer (@JennaFryer) October 16, 2022
Despite all of the outside noise and speculation, Harvick, who will turn 47 years old on December 8, has stayed committed to his contract with Stewart-Haas Racing, which he will see through to the end of 2023.
The question, asked many times through the years, continues to be whether or not the end of Harvick's contract with Stewart-Haas, marks the end of the driver's full-time career, which began in 2001.
Simply put, Harvick doesn't know the answer to that question, yet, but says that he should be able to come to a resolution by the time the series visits Daytona in February.
"I think, right now, I'll know that answer before we get to Daytona," Harvick said when asked about his outlook for 2024. "I don't really have a clear answer on that, right now. I think as we get to Daytona, I know 100 percent that we will have a direction because I'm not going to start the season without knowing that direction just because of the fact there's just a lot of layers to unfold and really go through and evaluate."
While that decision hasn't been totally made by Harvick at this point, the 2014 NASCAR Cup Series Champion was candid about his feelings, at this time, albeit somewhat ambiguous.
"…and so, we'll see," Harvick continued. "I think it could go either way at this particular point."