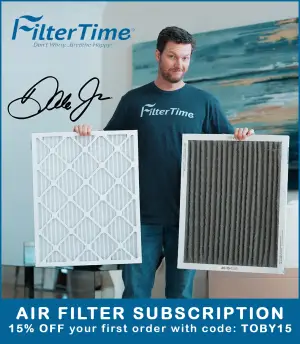 Rick Ware Racing is set to enter a brand-new technical alliance partnership in the NASCAR Cup Series for 2023, per a report from RacinBoys.com writer Lee Spencer, with RFK Racing adding the two-car program into its technical network.
---
READ: Report from Lee Spencer of RacinBoys Broadcasting Network
---
The organization, which fielded the No. 15 and No. 51 Ford Mustang entries in the NASCAR Cup Series last season, is set to join a technical network that included both RFK Racing and Front Row Motorsports in 2022.
As was originally announced in October 2021, Rick Ware Racing will continue its multi-year relationship with Roush Yates Engines, in which the engine builder will supply engines to the organization's two entries.
However, the team's technical alliance with Stewart-Haas Racing, which was formed to elevate Rick Ware Racing's competitiveness, will cease to exist heading into the team's seventh season of competition at NASCAR's top level.
As part of the newfound relationship, Rick Ware Racing will be leasing space on RFK Racing's campus in Concord, North Carolina, in an attempt to create a more cohesive bond between the pair of two-car operations.
When it comes to on-track performance, both Rick Ware Racing and RFK Racing were able to take steps forward in their programs at NASCAR's top-level, despite being in varying positions.
Over the last two seasons, Rick Ware Racing has recorded 40 lead-lap finishes at NASCAR's top-level, easily exceeding the 14 lead-lap finishes the team had recorded in the half-decade prior.
On the other hand, RFK Racing's first season with Brad Keselowski as co-owner resulted in four top-five and 16 top-10 results between Keselowski and Chris Buescher, the most the organization has scored since 2019.
Additionally, Chris Buescher's victory at Bristol Motor Speedway marked the first non-superspeedway victory for the organization in over eight seasons, dating back to Carl Edwards' final season with the team.
As of the time of this report, Rick Ware Racing has yet to officially announce its driver lineup for the 2023 NASCAR Cup Series season.