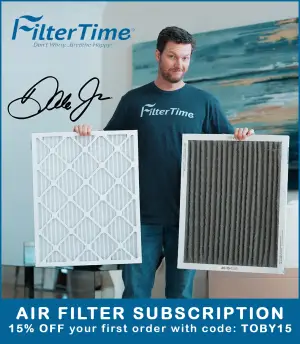 Post-race technical inspection following Saturday night's NASCAR Cup Series Bass Pro Shops NRA Night Race at Bristol Motor Speedway has been completed.
Chris Buescher's race-winning No. 17 Fastenal RFK Racing Ford Mustang has passed. As a result, NASCAR has declared Buescher and his team the official winners of the race.
This marks the second victory of Buescher's NASCAR Cup Series career and the win comes in his 250th start. Buescher has also eclipsed his career-bests for top-fives (three) and top-10s (nine) in a season.
No issues were detected in post-race inspection, which means all results and standings following Saturday's race are now considered official.
The No. 4 car, the No. 20 and the No. 24 car will all take a trip to the NASCAR R&D Center for further inspection.
The 12 drivers that will advance to the Round of 12 in the 2022 NASCAR Cup Series Playoffs are: Chase Elliott, Joey Logano, Ross Chastain, Kyle Larson, William Byron, Denny Hamlin, Christopher Bell, Ryan Blaney, Chase Briscoe, Alex Bowman, Daniel Suarez and Austin Cindric.
Tyler Reddick, Kyle Busch, Austin Dillon and Kevin Harvick were the four drivers that were eliminated from Playoff contention.
---
Race Results
Race Results: 2022 NASCAR Cup Series Bass Pro Shops Night Race
---
Driver Standings
---
Owner Standings
---
Race Recap
Chris Buescher Snaps Five-Year Winless Drought for RFK Racing with Victory in Drama-Filled Bristol Night Race
---
Video Highlights / Other Race Stories
Video: Ryan Blaney Cuts Right Front Tire, Loses Wheel on Pit Road
Video: 12-Car Crash Sparked by Suarez Spin Involves Multiple Playoff Contenders
Video: Kyle Busch's Championship Hopes in Question After Lap 271 Engine Failure