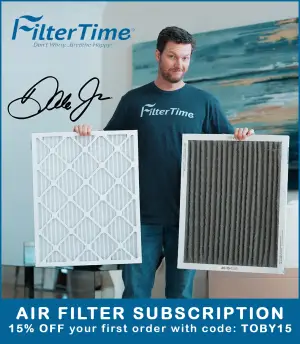 For the first-time since 2017, Richard Childress Racing (RCR) will return to fielding a trio of full-time, chartered entries in the NASCAR Cup Series, retaining the team's current driver lineup of Austin Dillon and Tyler Reddick, while adding Kyle Busch to the mix.
Richard Childress, owner of RCR, confirmed the team's expansion for the 2023 season on Tuesday, part of the direct aftermath of the team's signing of two-time NASCAR Cup Series champion, Kyle Busch.
Austin Dillon will continue to retain his position as the pilot of the historic No. 3 Chevrolet Camaro in 2023, the same car number he's utilized since moving to the NASCAR Cup Series full-time in 2014.
Dillon, the grandson of Richard Childress, says that his current contract to drive for Richard Childress Racing runs another three seasons, through the 2025 NASCAR Cup Series campaign.
Kyle Busch will take over the organization's No. 8 Chevrolet Camaro for the 2023 NASCAR Cup Series season and beyond, partnering with Randall Burnett to try and continue the multi-win-season success that the team has put together this year.
Finally, Tyler Reddick will compete in his final season for Richard Childress Racing in the organization's third entry, which hasn't officially been numbered at this time, but will be guaranteed into each event, by virtue of the team acquiring another charter.
Reddick has already been announced to drive for 23XI Racing, beginning in 2024.
When asked if RCR was totally commited to fielding three chartered entries in the NASCAR Cup Series in 2023, Childress responded with a very simple, two-word answer: "We're committed."
There are still some important questions that have yet to be answered about Richard Childress Racing's dynamic for the 2023 NASCAR Cup Series season, including the origins of the team's third charter.
Albeit, that is something that Richard Childress is holding close to his chest at the moment, telling members of the media on Tuesday that he's not quite ready to discuss details surrounding the charter's acquisition.
Another important question that hasn't been answered includes personnel assignments for 2023, as both Tyler Reddick and Austin Dillon are currently without an announced crew chief.
Childress says that there hasn't been a decision made, as far as who will serve as crew chief for Tyler Reddick and the team's third entry, or for the entry that is occupied by Austin Dillon. Dillon's current crew chief, Justin Alexander, is set to step down from his poisiton at season's end.