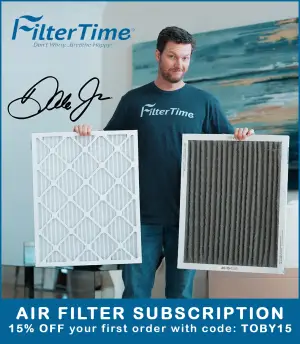 Marcus Ericsson's drive in Sunday's Grand Prix of Portland leaves him with a mathematical chance to win the 2022 NTT IndyCar Series Championship. However, the Swede knows that his odds are long to win his first championship title since the 2009 Japanese F3 title.
The No. 8 Chip Ganassi Racing Honda started 18th at Portland International Raceway after missing the second round of qualifying. Ericsson lost a spot on the first lap to Helio Castroneves and couldn't get the spot back before Castroneves's first pit stop. Ericsson climb as high as second before pitting on Lap 32, running longer than any other driver for that stint.
"We tried to go a bit off sequence, went really long in that first stint," Ericsson told TobyChristie.com. "And I think that was a good call by the pit wall. I think at times we were really strong, you know, the pace was really good.
"The race car, again, like we've seen many times this year, the race car was really good. But it was just difficult. It's a hard track to pass on, so it's a few times you got struck in traffic and then you just lose so much race time."
The 2022 Indianapolis 500 winner also pitted later than all of his competitors in the remaining two pit stop sequences. Ericsson drove through a good part of the midfield in the final stint following the late caution for Rinus VeeKay and Jimmie Johnson's accident.
"I was quite happy with the last stint. I was restarting in 16th and overtook my way up to 11th by doing some good overtakes and smart driving," Ericsson said. "So, sort of showed a bit the pace we had, but obviously 11th wasn't the result we wanted or needed going into this weekend."
IndyCar points leader Will Power finished second at Portland, putting Ericsson 39 points behind the 2014 IndyCar Series champion heading to the season finale at WeatherTech Raceway Laguna Seca.
"I think the mindset is pretty clear. We go to Laguna to win," Ericsson said. "You know, it's a bit of a long shot now to win the championship. But all we can do is win the race, and then whatever the other guys ahead of us do, we cannot really change that."
Chip Ganassi Racing participated in recent tests at WeatherTech Raceway. Those tests might help Ericsson and teammate Scott Dixon with their championship bids.
"We went there to test, we had a good test, we know we have good cars there," Ericsson said. "We showed it in the test, we've shown them that we have good cars there before and Penske was not there for testing. So hopefully that will give us an advantage.
"[Penske] were very strong this weekend and they were here testing before, so I'm hoping we can be super strong there and like I said, go and win the race. That's the target. And then we see how far that gets us."
Power leads Josef Newgarden and Dixon by 20 points while Ericsson is fourth in points. Scott McLaughlin is 41 points behind and is the last drive mathematically eligible to win the title.