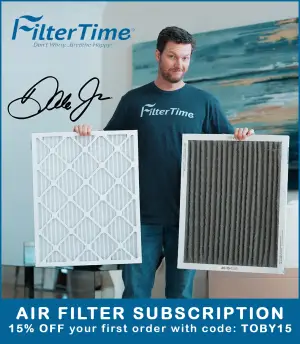 Kyle Larson isn't very picky when it comes to racing outside of his schedule in the NASCAR Cup Series, with the defending series champion competing in the Open-Wheel Doubleheader at IRP.
Competing in both the USAC Midget Series and the 500 Sprint Car Tour, Larson was looking to collect a pair of trophies at the 0.686-mile short track in Indianapolis.
In Monday's USAC Midget event, Kyle Larson absolutely destroyed the entire field, winning by more than 6.5 seconds when the 30-lap feature was all said and done.
The NASCAR Cup Series champion was scheduled to start from the runner-up position, but was handed a one-place grid penalty for 'jumping the restart' two separate times.
Once the race got going, Larson was able to take the lead away on the second lap, and stretch a major advantage over the field, dominating one-half of Monday's doubleheader.
Alex Bowman – Larson's Hendrick Motorsports teammate – was also in the USAC Midget Feature, but failed to finish the race in his No. 55 entry.
In the 500 Sprint Car Tour, Larson started the 30-lap feature race from ninth-place, but was unable to make much progress as the majority of the feature was contested under green flag conditions.
After a restart with about 10 to go, Larson was able to make some moves and slot into sixth-place.
Kyle Larson wins Midget feature here at @RaceIRP. pic.twitter.com/KVAS3OMq4r

— DB3 INC (@DB3Inc) August 2, 2022
Next up for Larson is the BC39, which will take place on Wednesday and Thursday at the IMS Dirt Track.