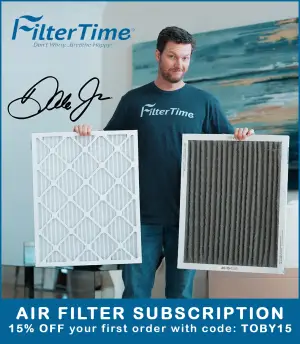 The highly-anticipated return of racing to North Wilkesboro Speedway just became a whole lot more mainstream, thanks to Dale Earnhardt Jr, JR Motorsports, and Dirty Mo Media.
On Tuesday, Earnhardt confirmed that he'll compete in a JR Motorsports entry for the CARS Tour event at North Wilkesboro Speedway on August 31, as part of the track's revival.
To make things even more nostalgic, the NASCAR Hall of Famer will break out a familiar number and sponsor combination for the event, with his entry carrying the No. 3, as well as backing from Sun Drop.
The green and yellow branding of Sun Drop will serve as a tribute to the late model that Earnhardt piloted at North Wilkesboro for a dozen events in 1993.
"I came to North Wilkesboro so many times as a kid," Earnhardt Jr. said. "It's a special place. I never thought I'd get a chance to race around here again. To put this program together with Sun Drop, who sponsored my late model in '93, I wouldn't want it any other way. They were with my dad for years and one of my first sponsors. Seeing the Sun Drop Chevy at Wilkesboro again will bring back some great memories for me."
For the Earnhardt family, the relationship with Sun Drop, owned by Keurig Dr. Pepper, dates back to 1989, when the brand first joined forces with Dale Earnhardt, sparking a fan-favorite combination that coupled the on-track successes of Earnhardt with the regional popularity of Sun Drop in the southeast.
To make things even sweeter, Dirty Mo Media will be on-site to document the historic return to North Wilkesboro Speedway, with plans to produce a personal video series called Roots & Revival that will capture Earnhardt's journey leading up to, and including, the CARS Tour event.
The six-part series will be featured exclusively on Dirty Mo Media's YouTube channel on Tuesday, August 9. Additionally, fans can purchase a special line of throwback merchandise to commemorate the reinvigorated partnership.
JR Motorsports will field a pair of entries in the CARS Tour event from North Wilkesboro, with Dale Earnhardt Jr. set to join series-regular Carson Kvapil in the event.