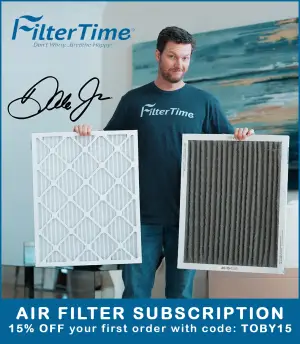 The mystery of the second Trackhouse driver has been solved, as the organization confirmed on Tuesday that Ross Chastain will pilot the No. 1 Camaro for the team beginning in 2022.
"This is another dream come true for me," said Chastain. "Trackhouse is one of the most interesting organizations in the garage. The enthusiasm they bring off the track and the program they are building on the track is exciting. Working with Daniel and Justin, however I can, is my number one priority. I know that I can help build our Chevrolets to be as strong as possible."
The signing marks an impressive expansion effort by Trackhouse in their inaugural season. The organization confirmed in June the acquisition of all NASCAR assets from Chip Ganassi Racing in what was an earth-shattering development in what is sure to be a wild edition of silly season.
Introducing the driver of the #1 Camaro starting in 2022…

Welcome to the House, @RossChastain 🍉 pic.twitter.com/fjjjZ4KcjQ

— Trackhouse Racing (@TeamTrackhouse) August 3, 2021
"Ross is a young, aggressive driver that we believe has the talent to win races at the Cup Series level," said Justin Marks, co-owner of Trackhouse. "We think his personality and work ethic will fit perfectly with Daniel as we build our organization for the 2022 season and beyond."
Chastain has just north of 100 races on his Cup career, spending time with Premium Motorsports, Spire, and Roush Fenway while subbing for Ryan Newman in 2020. This season with CGR, two top-five finishes and seven top 10s mark a solid start to his first full-time season in quality equipoment.
It'll mark the first time since 2019 that Daniel Suarez will have a teammate, and it comes at an important time as Trackhouse continues to improve its on-track performance.
"I am very happy with the selection of Ross as a teammate next year," said Suárez. "He brings a lot to the table. I am looking forward to start working with him and making our two Trackhouse cars as fast as possible. I know we are going to win races."
The signing for Chastain now questions where Kurt Busch, current driver of the No. 1, will go in 2022. Industry rumors are pointing the 2004 NASCAR Cup Series champion to 23XI in a second car next to Bubba Wallace.
Sponsorship details for the No. 1 Camaro will be announced by Trackhouse at a later date.