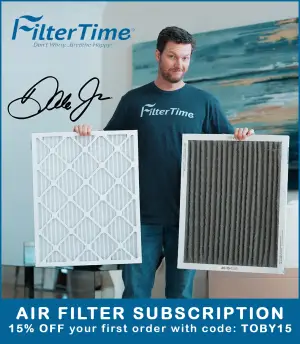 Post-race technical inspection following Sunday's NASCAR Cup Series Ally 400 at Nashville Superspeedway has been completed.
Kyle Larson's race-winning No. 5 Hendrick Motorsports Chevrolet Camaro has passed. As a result, NASCAR has declared Larson and his team the official winners of the race. This is Larson's 10th-career win, fourth points-paying win of 2021, and it's his third-consecutive win in a NASCAR Cup Series points paying race.
Chase Elliott's No. 9 Chevrolet Camaro was found to have five unsecured lug nuts (the original report from NASCAR stated four), which will result in a disqualification. Elliott was originally credited with a 13th-place finish, but will now be scored in 39th.
Elliott will also lose the Playoff point gained from his Stage 1 win on Sunday. That Stage point will go to Kurt Busch, who will now be credited with winning Stage 1 of the Ally 400.
Martin Truex Jr.'s No. 19 Joe Gibbs Racing Toyota Camry had one unsecured lug nut. That will result in a monetary fine for his crew chief.
No other issues were discovered in post-race inspection, which means all results and standings following Sunday's race, once they reflect Elliott's penalty, are now considered official.