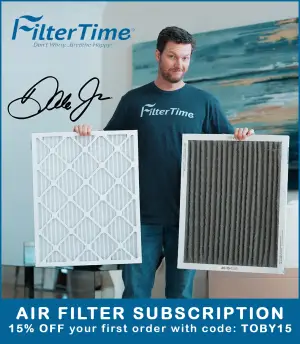 The Peace Officers Association of California (PORAC) – California's largest law wnforcement association and the largest statewide law enforcement association in the country — will team up with Mike Harmon Racing, Wolfpack Racing and Kyle Weatherman to serve as the primary sponsor of the No. 47 Chevrolet Camaro in the Alsco Uniforms 300 at Las Vegas Motor Speedway.
The sponsorship of Weatherman and Mike Harmon Racing marks the organization's inaugural partnership with the organization and further builds on the show of support of law enforcement professionals in last year's event at Homestead-Miami Speedway.
"We are grateful for the opportunity to partner with Kyle, Mike Harmon Racing, and the Wolfpack Racing team to showcase their support for peace officers throughout the country," said Brian Marvel, President of the Peace Officers Research Association of California (PORAC). "As our nation works together to bridge the divide between America's communities and the men and women in law enforcement who have sworn an oath to protect and serve them, we are hopeful that this collaboration will raise awareness of PORAC's commitment to lead the way forward, one focused on mutual respect, gratitude, and understanding. We're all rooting for Kyle and his team and look forward to celebrating with him in the winner's circle this season!"
Three races into the 2021 NASCAR Xfinity Series season, Weatherman sits 13th in point standings, scoring three top-25 finishes to start the season, including a season-best 15th at Daytona International Speedway.
"I'm proud to support our law enforcement professionals and I'm thankful for organizations like PORAC who are committed to advocating for peace officers throughout the country," said Kyle Weatherman. "As someone who grew up around public safety professionals and first responders, I understand the service, sacrifice, and dedication that these men and women bring to the job each and every day — we owe these professionals a debt of gratitude."
In September, PORAC will once again return as a primary sponsor of Weatherman's No. 47 in the Alsco Uniforms 302 at Las Vegas Motor Speedway.