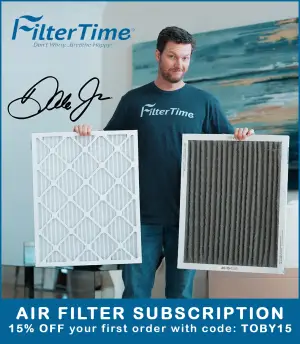 Ryan Vargas will officially return to JD Motorsports for the 2021 NASCAR Xfinity Series season in  full-time schedule for the first time in his NASCAR National Series career.
The 20-year old racer, who is a former Driver for Diversity and NASCAR Next graduate, has run 12 races over the past two seasons for the organization.
"Having the opportunity race the No. 6 Chevy for JD Motorsports full-time in the NASCAR Xfinity Series is an absolute dream come true," Vargas said in a team release. "This has been my dream since I was a kid and I have worked towards for the last nine years. I don't come from a racing family, but they have embraced my dream and allowed me to chase it. I can't wait to put my hometown of La Mirada, California on the map and make them proud."
Vargas, who is an avid chicken nugget eater and has become a TikTok star, will join Jeffrey Earnhardt, Landon Cassill and Colby Howard on the full-time JD Motorsports driver roster for 2021..
Vargas scored a career-best finish of eighth at Texas Motor Speedway in the fall and will look to add more top-10 finishes to his resume this season.