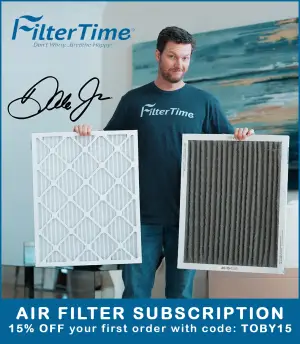 *Editor's note: The initial press release from Mike Harmon Racing stated that Bayley Currey would drive the No. 74 car for the full 2021 NASCAR Xfinity Series season. They have since amended that release to say he will drive the No. 74, but have not confirmed an amount of races.
Mike Harmon Racing will retain Bayley Currey as part of the organization's 2021 NASCAR Xfinity Series lineup, with the Driftwood, Texas-native piloting the No. 74 Chevrolet Camaro. While the Saturday morning press release does not indicate how many races Currey will drive in the No. 74, the driver indicates he will have a full-time schedule with the team.
"I am extremely excited to run full time with Mike Harmon Racing," Currey said in the release. "I feel that we continued to build our program all year in 2020, and I see us only getting better next year. Bring on 2021!"
The 24-year-old joined Mike Harmon Racing in October 2019, for a one-off event at Texas Motor Speedway, where he scored his first top-20 finish in Xfinity Series competition. Last season, Currey jumped into a Mike Harmon Racing entry in 26 races, bringing home nine top-20 finishes – more than double the team's total entering the 2020 season.
In October, Currey recorded a career-high 12th-place result at Texas Motor Speedway, the second highest finish for Mike Harmon Racing in the team's history.
2021 will mark the first time that Currey will run a full schedule in one of NASCAR's top-three series, having spent the first four seasons of his career hopping between organizations like Rick Ware Racing, BJ McLeod Motorsports and NIECE Motorsports.
Currey, who will join Kyle Weatherman on the Mike Harmon Racing roster in 2021, will have sponsorship from Belmont Classic Cars, Fort Worth Screen Printing, Date Mining and Jenmar Steel.