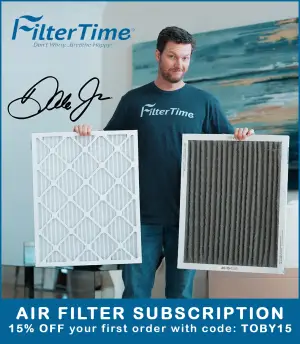 Fans have been eager to hear about the future plans of NASCAR Xfinity Series driver AJ Allmendinger as Silly Season 2020 continues to play out.
In a video posted to social media on Sunday, Allmendinger confirmed that he will return to Kaulig Racing in some capacity, with the number of races he will participate in yet to be determined.
A message to all of our fans!!! @KauligRacing pic.twitter.com/LNA4xZE7zO

— AJ Allmendinger (@AJDinger) November 29, 2020
"When it comes to 2021, I can tell you this – I will be back at Kaulig Racing," he said in the video. "How many races? I don't know yet. We are working together on my schedule, and how many races will fit into my schedule next year."
Fan speculation among where Allmendinger would go was fueled playfully by the social media team at Kaulig Racing late in the season, where he was promoting  a big announcement for the team in regards to 2021.
🚨 Kaulig Racing presents the driver of the No. 11 Chevrolet for the 2021 season!! 🚨 @AJDinger | @C_Rice1 | @MattKaulig | @NASCAR_Xfinity | @XfinityRacing pic.twitter.com/KcDqPW9zKB

— Kaulig Racing (@KauligRacing) October 19, 2020
That particular news later turned out to be the announcement of Justin Haley remaining in the No. 11 full-time in 2021.
After departing from JTG Daugherty Racing in 2018, Allmendinger  moved to a part-time schedule with Kaulig Racing in 2019 in the No. 10 entry.
In five starts, he returned to victory lane at the Charlotte Roval, and finishing the season off with two top-5 finishes.
Moving into the 2020 season, Allmendinger moved to the part-time No. 16 Camaro, participating in  a total of eleven races.
He immediately put up impressive runs for a part-time effort – winning at Atlanta Motor Speedway  in his second start of the season, and returning to victory lane in a memorable race at the Charlotte Roval.
In terms of what car number, and sponsor the California native could drive in 2021 was not confirmed in the video.
It is possible that Allmendinger returns to the familiar No. 16 with backing from Ellsworth Advisors, which is owned by Kaulig Capital LLC.