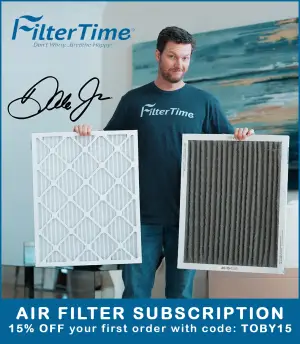 Noah Gragson was getting strapped into his No. 9 Nationwide Children's Hospital Camaro for opening NASCAR Xfinity Series practice at Phoenix Raceway, when he was alerted that he needed to visit with NASCAR Xfinity Series Director Wayne Auton in the NASCAR Trailer before he was authorized to take a lap around the 1-mile speedway.
Gragson, who won the season-opening NXS race at Daytona, had a very dramatic next couple of races.
At Las Vegas, Gragson intentionally spun Myatt Snider on his path to a fourth-place finish. Last week at Auto Club Speedway, Gragson went up the track and crashed Ross Chastain.
NASCAR had seen enough and decided to send a message to Gragson on Friday.
Gragson would eventually get on track in practice 1 for Saturday's LS Tractor 200 and he would turn a total of 21 laps in the session. Overall, Gragson turned the ninth-fastest lap in the practice.
Chastain paced the session, while Austin Cindric, Ryan Sieg, Brad Keselowski and Harrison Burton rounded out the top-five in practice.