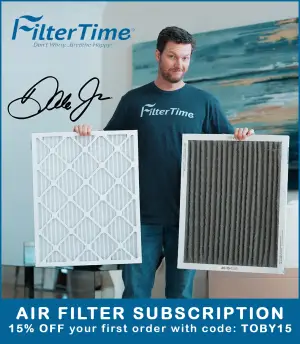 On Friday, Kaulig Racing announced Justin Haley as the first addition to the team's No. 10 NASCAR Xfinity Series All-Star driver roster for the 2023 season. According to a tweet from the team, Haley will pilot the No. 10 car in multiple races beginning with the season-opener at Daytona International Speedway.
🌟 @Justin_Haley_ will pilot our All-Star No. 10 Chevrolet in the #XfinitySeries for multiple races in 2023!

His first race will be the season-opener at @DAYTONA! 🤩#TrophyHunting | #NASCAR pic.twitter.com/Xiyf6zlMox

— Kaulig Racing (@KauligRacing) January 20, 2023
Haley, 23, will continue to compete full-time for Kaulig Racing in the NASCAR Cup Series in 2023. In 2022, Haley scored three top-five finishes and four top-10s in his first-career full-time NASCAR Cup Series season.
The Indiana native would come home 22nd in the NASCAR Cup Series driver standings last season.
With Haley in the mix for the No. 10 team, the organization is expected to add more faces from the NASCAR Cup Series to it's driver lineup in the No. 10 car in 2023.
Kaulig Racing decided to shift its No. 10 car in the NASCAR Xfinity Series to an All-Star driver rotation when it was announced earlier this week that Landon Cassill, who had previously been announced as full-time for 2023 in the No. 10 car, would not be able to complete the full schedule due to sponsorship issues.
"Unfortunately, I won't be driving the 10 car full time this year," Cassill explained in a tweet. "However, my quest to win in NASCAR continues. Sponsorships drive my business, and my sponsors over the last two years have been through a lot. Rebuilding will be my top priority."
Cassill, an underdog fan favorite, had toiled in underfunded equipment for years in the NASCAR National Series ranks before finally getting a full-time shot with Kaulig Racing in 2022.
While Cassill showed great speed in the NASCAR Xfinity Series in 2022, he ultimately missed out on the Playoffs and finished 13th in the year-end championship standings after recording five top-five finishes and 12 top-10s.
When Cassill's primary sponsor Voyager ran into financial issues, and filed for Chapter 11 bankruptcy, it spelled the end of Cassill's 2023 full-time bid.