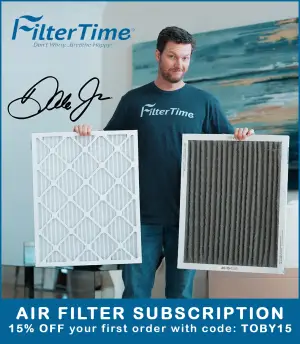 Logan Misuraca will pilot the No. 63 Spraker/PCW Racing Chevrolet in the upcoming ARCA Menards Series events at Daytona International Speedway and Talladega Superspeedway. According to a press release, Misuraca will have primary sponsorship for the effort from CELSIUS Essential Energy.
The energy drink brand, which has been expanding its footprint within the motorsports world, is excited to partner with Misuraca.
"CELSIUS is thrilled to be the primary sponsor and Official Energy Drink of Logan Misuraca​ for the 2023 ARCA Menards Series season," CELSIUS Vice President of Marketing, Kyle Watson said in the release. "We are excited to sponsor our first female driver in motorsports and help fuel Logan all season long as she crosses the finish line."
For Misuraca, who has attempted for years to gain traction in the ARCA Menards Series ranks, she's grateful for a partner as impactful as CELSIUS.
"I am so grateful to be part of the CELSIUS family for 2023, and excited to represent such a great business on and off the track," Misuraca said in a statement to TobyChristie.com.
The 23-year-old Misuraca turned the 24th-fastest lap of the 61 drivers that contested the ARCA Menards Series pre-race practice test session at Daytona International Speedway this past weekend. Misuraca's best lap was a 50.112 sec., 179.598 mph, lap.
Misuraca, a native of Sanford, Florida who is a ride-along instructor with the NASCAR Racing Experience at Daytona, feels the No. 63 machine is primed for a good run in the season-opening ARCA event at the 2.5-mile superspeedway.
"Daytona is home to me," Misuraca explained to TobyChristie.com. "Our No. 63 CELSIUS Essential Energy Chevrolet has great speed and combined with my experience and amount of laps at Daytona, I am confident we are sitting in a very good place come race day."
Misuraca made one start in the ARCA Menards Series East division during the 2022 season. In that race, at New Smyrna Speedway, Misuraca started from the sixth position and finished seventh in the 16-car field. Daniel Escoto was originally slated to compete in the event but came down with an ailment, which led to Misuraca getting the call to run the race last minute.