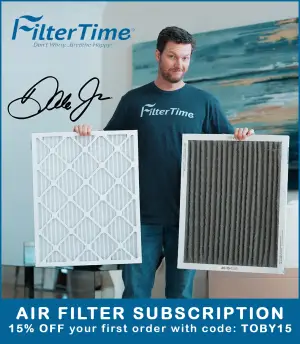 Mike Harmon Racing, which has fielded an entry in the NASCAR Xfinity Series every season since 2011, will undergo a rebrand for the 2023 season. According to a Friday evening release, the team will now be known as CHK Racing.
The new team name is the result of two new business partnerships for the Harmon team, as Michael Clayton Sr. and Gary Keller have joined the organization. The team is Clayton Harmon Keller (CHK) Racing.
According to the release, the team will feature their No. 74 entry as their primary full-time entry, while it mentioned the team will also field the No. 47 car part-time as well.
"Gary and Mike coming on board is a blessing to MHR which will be known now as CHK Racing," said team co-owner Mike Harmon. "I'm very happy that Gary and Mike believe in us and see the passion and the hard work that we put into our racing. It's the shot in the arm we need here at CHK Racing."
Keller, of course, is a longtime investor in the motorsports industry, as he was part of the JD Motorsports team for several seasons. On November 5th, Harmon announced the addition of Keller to his team for the 2023 season.
Now, just over two months later, the team is comprised of a trio of owners with the addition of Clayton.
According to the release, Clayton is a former racer in his own right, as he has competed in dirt track, sand drags and multiple other forms of racing in his life. Clayton also is a business partner of Keller's as they co-own ServiceMaster by Disaster Relief based out of Pinellas County Florida.
The team will continue to be based out of Denver, North Carolina and the organization will continue fielding Chevrolet Camaros.