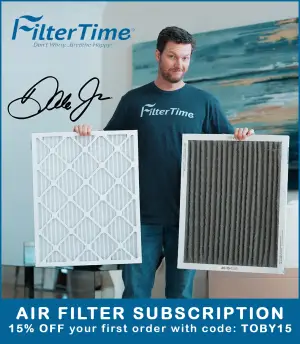 It's been nearly a decade since a driver has attempted "The Double" – competing in both the Indianapolis 500 and Coca-Cola 600 in the same afternoon – but the intensely-hyped motorsports gauntlet will have another challenger in 2024.
Kyle Larson, a 19-time winner in the NASCAR Cup Series, will compete in the 2024 Indianapolis 500, piloting a fourth entry for Arrow McLaren Racing. The entry will be co-owned by Rick Hendrick and will feature HendrickCars.com branding.
"I'm super excited," Larson said. "Competing at the Indianapolis 500 is a dream of mine and something I've wanted to do for a very long time – since I was a child before I ever began competing in spring cars. To do it with Arrow McLaren and Mr. Hendrick especially is a dream come true. I'm grateful for the opportunity and am really looking forward to it, even though it's still about a year and a half away. I'm really looking forward to competing in both the Indianapolis 500 and the Coca-Cola 600 and maybe even get a win or two that day."
Larson has competed full-time in the NASCAR Cup Series since 2014, formerly piloting an entry for Chip Ganassi Racing – a championship-winning owner in the NTT IndyCar Series – before moving to Hendrick Motorsports in 2021.
"Adding Kyle Larson with a HendrickCars.com partnership to the Indy 500 lineup in 2024 is exciting for our Arrow McLaren team as well as for race fans," said McLaren Racing CEO Zak Brown. "He's a complete driver, known for racing anything on wheels, so I'm looking forward to seeing what Kyle can do in an NTT IndyCar Series car. It's been great working with Rick Hendrick and (Hendrick Motorsports vice chairman) Jeff Gordon to pull this together, so a big thank you to them for what's to come in May 2024."
With the support of Hendrick Motorsports, Chevrolet will have two of its juggernaut organizations combining for what should be a highly-anticipated Indianapolis 500 debut for the Elk Grove, California-native.
"Having the opportunity to support Kyle, partner with an elite team like Arrow McLaren, and promote HendrickCars.com in one of the world's great auto racing events is truly unique," Hendrick said. "All of us are competitors. Putting Kyle in top-level equipment and allowing ample time for him to prepare for such a difficult challenge was important. It's going to be very, very special to field a Chevrolet in the Indy 500 as a car owner. A collaboration like this was what we needed to make it happen, and fortunately, the stars aligned. We're 100% committed to doing it right and look forward to working with Zak and his organization."
Larson will have 16 months to prepare for his debut in the NTT IndyCar Series, which will come with a grueling schedule throughout the month of May, as he balances his full-time NASCAR Cup Series duties, as well as his Indianapolis 500 commitments.