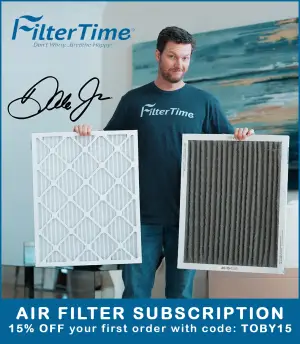 Christian Rose will pilot the No. 32 Ford Performance entry for AM Racing in the ARCA Menards Series full-time in 2023. AM Racing made the announcement on Tuesday in the form of a press release.
For the former Division 1 baseball player, it's an incredible feeling to be a full-time ARCA racer.
"I am incredibly humbled by this opportunity to compete full-time in the ARCA Menards Series for AM Racing," Rose said in the release. "I have learned so much over the past two seasons of a part-time ARCA schedule that I am excited to elevate my schedule this year which includes visiting new tracks of new disciplines with the goal of being in contention to win races and compete for the championship."
The 27-year-old driver ran eight ARCA Menards Series races in 2022 and he was credited with a best finish of seventh at Kansas Speedway.
In addition to his full slate of ARCA Menards Series races, Rose will also compete in a select number of NASCAR Craftsman Truck Series events for AM Racing. That schedule will be announced at a later date.
AM Racing, which fields a full-time entry in the NASCAR Craftsman Truck Series and will expand into the NASCAR Xfinity Series full-time in 2023 with Brett Moffitt, is also excited to expand its footprint to full-time in ARCA in 2023.
"We are excited to return to the ARCA Menards Series full-time in 2023," said AM Racing team principal Kevin Cywinski. "We have a lot of positivity surrounding our team with the launch of our Xfinity program with Brett (Moffitt) and now returning to ARCA with Christian (Rose).
"I strongly believe that the two programs will complement each other and work together to achieve the goal of bringing checkered flags back to the shop throughout the season."
The sponsorship and crew chief for Rose's 2023 season will be announced in the coming weeks.