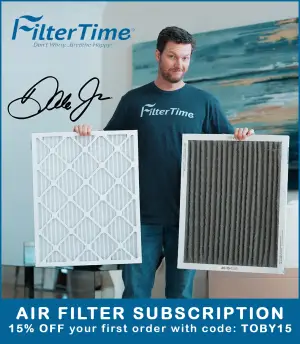 19-year-old Eric Johnson Jr. announced Friday on Twitter that he would be running part-time in the ARCA West Series for Bill McAnally Racing.
SIGNED for 23'✍️

I'm absolutely ecstatic to announce that I'll be racing a part-time schedule for @BMR_NASCAR in the 2023 NASCAR ARCA West Series Season! #NASCAR #ARCAWest #BMR pic.twitter.com/VFMHq1wVpY

— ericjr.racing (@ericjrracing) December 30, 2022
"The chance to drive one of Bill McAnally's cars is truly a humbling, once in a lifetime opportunity that I am beyond grateful for!" Johnson said in a statement.
The La Center, WA driver has a history with the team as a crew member/spotter for BMR over the last two seasons.
Johnson will make his ARCA West debut at his home track, Portland International Raceway. He plans to continue to work with the team as a crew member while he works to get funding for additional events.
"We're going racing in NASCAR…I've dreamt of saying that my whole life," added Johnson.
— ericjr.racing (@ericjrracing) December 30, 2022