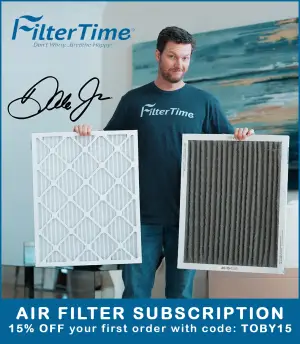 Technical inspection following Thursday's NASCAR Camping World Truck Series UNOH 200 at Bristol Motor Speedway is complete.
Ty Majeski's race-winning No. 66 Road Ranger Toyota Tundra TRD Pro has passed all aspects of NASCAR's post-race technical inspection process, meaning he's been named the official winner of Thursday's event.
The victory is the first of Majeski's NASCAR Truck Series career, and the second of the season for ThorSport Racing, which won the series' championship last season with Ben Rhodes.
With technical inspection complete, all race results and point standings provided by NASCAR are deemed official.
---
Race Results:
Race Results: 2022 NASCAR Camping World Truck Series UNOH 200
Race Recap:
Ty Majeski Scores First Career Truck Series Victory at Bristol, Locks Himself into Championship Race at Phoenix
Driver Standings:
Owner Standings: