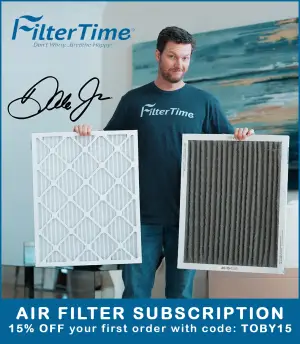 As the NTT IndyCar Series heads to the west coast for the final two races of the 2022 season, five rookies have started the majority of the races with varying levels of success. Let's take a look at how each rookie has done so far this season.
Christian Lundgaard – Championship Rank: 15th (283 points)
Lundgaard leads the Rookie of the Year standings and has quietly built up a successful campaign for IndyCar's top rookie in 2022. The Danish racer and the rest of the Rahal Letterman Lanigan Racing team have had their struggles but turned everything around starting at Road America. Lundgaard then scored the team's first podium finish of the season at the Indianapolis Motor Speedway road course in July. In the next race at Nashville, Lundgaard started third and ran as high as second in the final laps before finishing eighth.
Pushing to the absolute max.@lundgaardoff // #FirestoneFast6 pic.twitter.com/zTJuBVvfwD

— NTT INDYCAR SERIES (@IndyCar) August 6, 2022
In the last eight IndyCar races, Lundgaard has finished 11th or better six times. At the second race at Iowa Speedway, a mechanical failure sidelined the No. 30 Honda. At WWT Raceway Lundgaard qualified and finished 19th, the first car two laps down after 260 laps at the 1.25-mile oval.
David Malukas – Championship Rank: 16th (272 points)
The Chicago native had a rough start to the season in the Dale Coyne Racing with HMD Motorsports entry. Malukas crashed at St. Petersburg and had an incident with Jimmie Johnson at Long Beach. Malukas had a fast car at Mid-Ohio Sports Car Course, but wasn't able to show his real pace in the second round of qualifying. Pato O'Ward was just in front of Malukas, and O'Ward's dirty air prevented Malukas from setting a truly representative lap time. O'Ward eventually qualified on pole.
Malukas finished ninth at Mid-Ohio and eighth at Iowa Speedway before shining at WWT Raceway. The 2021 Indy Lights championship runner-up was in sixth place when the race resumed following a brief shower. Malukas climbed his way to second place in the final run to the finish, making the pass for second place on the final lap.
RETWEET to congratulate @malukasdavid!

He passed Scott McLaughlin on the final lap to score a runner-up finish and his first podium in the NTT @INDYCAR SERIES. pic.twitter.com/1unNyuh2Hi

— INDYCAR on NBC (@IndyCaronNBC) August 21, 2022
That pass brought Malukas to within 11 points of Lundgaard in the overall points standings. The Rookie of the Year award is based on position in the overall championship standings, and the duo have two races left to fight this battle.
Callum Ilott – Championship Rank: 21st (190 points)
The 2020 Formula 2 championship runner-up built up a series of strong results in practice and qualifying sessions that hasn't always translated to the race. For example, Ilott has advanced to round two of qualifying five times, starting as high as seventh twice. In some races, a mistake would end a good race prematurely. Ilott's best result was eighth at the Indianapolis Motor Speedway road course race in May. The Juncos Hollinger Racing crew were very happy as it was the teams' first top-10 finish in IndyCar competition. However, Ilott crashed in the Indianapolis 500, injuring his hand enough that he had to sit out of the next race on the streets of Detroit.
Callum Ilott's first #Indy500 came to an early end following this incident.

📺: NBC and @peacockTV pic.twitter.com/1CcDoaZPVr

— INDYCAR on NBC (@IndyCaronNBC) May 29, 2022
Ilott hasn't had a good qualifying run in the last five races, starting 22nd three times and 19th in the other two races. However, Ilott improved his position in each race, despite having a 30-second stop penalty in his pit box at WWT Raceway for striking a crew member while entering his pit box.
Ilott drives for the only single car team in IndyCar racing and will be with the team in a new multi-year deal announced in July. With a little more consistency, Ilott will be fighting with the frontrunners if the team gets a couple more things ironed out for the No. 77 Chevrolet.
Devlin DeFrancesco – Championship Rank: 23rd (177 points)
The Toronto native had a large mountain to climb going into IndyCar. When IndyCar visited Texas Motor Speedway in March, DeFrancesco's limited oval racing experience became clear. The No. 29 Andretti Autosport Honda was involved in incidents that brought out three caution periods in rapid succession. The final incident eliminated DeFrancesco from the race.
DeFrancesco received a lot of flack for the incidents at Texas, especially after the final incident. DeFrancesco went three-wide with Graham Rahal and Helio Castroneves heading to Turn 3. After contact, all three hit the Turn 3 wall and were out of the race. IndyCar announced a six position grid penalty for the 22-year-old at the series's next race on the streets of Long Beach.
After Texas, DeFrancesco finished every race except for Nashville, when he and Takuma Sato had contact. That doesn't mean that the rookie has stopped ruffling a few feathers along the way.
"Devlin (Defrancesco) needs to be kicked out of this racing series. He's an IDIOT!"@ConorDaly22 wants to see the Andretti Autosport driver get the boot from #INDYCAR after this move on him. pic.twitter.com/x0LT2U4HYv

— INDYCAR on NBC (@IndyCaronNBC) July 30, 2022
At the most recent race at WWT Raceway, DeFrancesco was the fastest Andretti Autosport entry in qualifying. He finished 12th, one position behind teammate Colton Herta.
DeFrancesco finished 11th and 7th in the 2021 Indy Lights races at Portland.
Kyle Kirkwood – Championship Rank: 24th (157 points)
Kirkwood being last in the rookie standings is a real surprise. Kirkwood won 31 out of 50 races he contested on the Road to Indy for a staggering winning percentage of 62 percent. However, the No. 14 A. J. Foyt Racing Chevrolet is 24th in points, 20 behind DeFrancesco in 23rd.
The Jupiter, Florida native finished 10th at Long Beach and placed 17th at the Indianapolis 500. Kirkwood was one spot behind Malukas, the highest-finishing rookie in that race. Instead of having more finishes like Long Beach, the 2021 Indy Lights champion has had incident after incident, costing the rookie many points.
Kirkwood had a near-certain top-10 finish locked down at Detroit before hitting the wall exiting a corner shortly after a pit stop. A spin at Mid-Ohio, a collision with Jimmie Johnson at Toronto and more incidents at Iowa and Nashville have kept Kirkwood buried in the standings.
Jimmie Johnson and Kyle Kirkwood make contact!

Kirkwood saw a hole, and then it closed. #INDYCAR

📺 : @PeacockTV pic.twitter.com/ut5KQrcRYt

— INDYCAR on NBC (@IndyCaronNBC) July 17, 2022
The 2019 Indy Pro 2000 champion knows that he's moving to Andretti Autosport in 2023. Kirkwood drove for Michael Andretti's Indy Lights team in 2021 and knows the organization. This season, however, the results have been mostly dismal.
Kirkwood didn't win his Road to Indy championships by luck. He won them by winning races, and that could be why he's had these accidents. Kirkwood has, frankly, overdriven in several races this year. Settling down a little bit might've put Kirkwood firmly in the Rookie of the Year battle. Instead, the 2018 USF2000 series champion is 126 points behind Lundgaard.
Kirkwood won five out of the six Road to Indy races he's contested at Portland.
The Grand Prix of Portland will be Sunday, September 4th with live coverage on NBC starting at 3:00 p.m. ET.