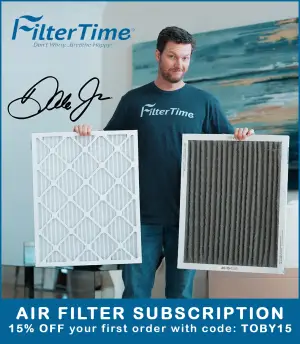 After eight seasons on the pit box at NASCAR's top level, Greg Ives announced on Friday that he's decided to step down from his current role as crew chief of Alex Bowman's No. 48 Chevrolet Camaro at the conclusion of the 2022 season.
A statement from Ives, posted to social media, reads: "After 17 seasons on the road and making countless memories, I've decided to step away as a crew chief at the end of 2022. There are many reasons, but the most important one is the chance to focus on my family and spend more time with our kids as they grow up."
Ives first joined Hendrick Motorsports as a crew chief in 2015, leading Dale Earnhardt Jr. and the No. 88 Chevrolet after winning a NASCAR Xfinity Series championship the previous season with Chase Elliott.
In the 275 NASCAR Cup Series races since, Ives has recorded an impressive 10-win record in the series, which also includes 49 top-five and 105 top-10 results, and playoff berths in six of his eight seasons on the pit box.
After Earnhardt's retirement prior to 2018, Ives was then paired with Alex Bowman, who was – at that time – the pilot of the No. 88 Chevrolet, before moving over to the No. 48 in 2021.
Bowman has since been responsible for seven of Ives' 10 victories, as well as his best championship points finish of sixth-place in 2020.
"Leading the #48 has been one of the great privileges of my life, and I'm excited to go into the playoffs and chase a championship with Alex and this incredible group of people," Ives continued. "I"m also looking forward to my next step in my career, which will be here with my Hendrick Motorsports family."
Some news to share. I'm so grateful for all the support. pic.twitter.com/9k2Ow4FnoR

— Greg Ives (@Ives_Greg) August 26, 2022
Heading into the regular-season finale, Bowman currently sits 11th in NASCAR Cup Series point standings, with one victory, three top-five finishes, and 10 top-10 results, stats good enough to lock him into the series' post-season.
At this time, Hendrick Motorsports has yet to announce a new crew chief for Alex Bowman in 2022, nor have they announced what Ives' role – alluded to in his statement – will be.