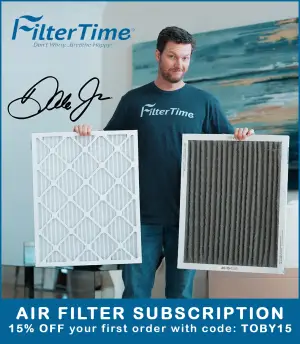 NASHVILLE — The margin between a clean pass and a crash can be very slim in the NTT IndyCar Series. On Sunday, that margin disappeared for Josef Newgarden and Romain Grosjean.
As the lap count dwindled in the Big Machine Music City Grand Prix on the Streets of Nashville, Newgarden was in eighth place. The hometown native had to pit late for fuel and tires, dropping him from the lead.
When the green flag waved on the Lap 76 restart, Newgarden saw an opportunity as the field approached Turn 9. In one move, Newgarden overtook Alexander Rossi and Colton Herta. The two-time IndyCar Series champion was now on Romain Grosjean's inside for fifth place.
Newgarden and Grosjean collided at the left hander's apex. The contact sent the Swiss-born Frenchman into the outside wall and out of the race. Newgarden continued and finished sixth after 80 laps around the 11-turn, 2.1-mile circuit.
"I was alongside of (Grosjean) fully, if not a little bit ahead," Newgarden said on TV as he began to watch the accident replay. "Yeah, I'm already ahead of him at that point. Welcome to IndyCar. It gets tight. It's a good thing I was ahead. That's the biggest thing, you're going to want to be ahead of this guy in this type of moment."
"Welcome to INDYCAR. It gets tight." – @josefnewgarden#MusicCityGP // #INDYCAR pic.twitter.com/06JKpW5J4c

— NTT INDYCAR SERIES (@IndyCar) August 7, 2022
Romain Grosjean is NOT HAPPY with Josef Newgarden. #INDYCAR pic.twitter.com/fWDZwVz14U

— INDYCAR on NBC (@IndyCaronNBC) August 7, 2022
Newgarden was referring to moments earlier in the 2022 season where Grosjean had contact with several competitors. Some of them have made their feelings known on social media.
What goes around comes around

— Marcus Ericsson (@Ericsson_Marcus) August 8, 2022
Ericsson had reason to be upset with Grosjean. Ericsson passed Grosjean going through Turn 9 on a restart with 11 laps to go. Two corners later, Grosjean pulled off a quick pass on the 2022 Indianapolis 500 winner. Ericsson then slowed to avoid contact with Grosjean. However, Herta hit the back of the No. 8 Chip Ganassi Racing Honda.
Less than 10 laps remaining and it is getting DICEY!

Get to @CNBC and @peacockTV NOW for the finish of the @IndyCar @MusicCityGP! pic.twitter.com/ttXrCbtDki

— INDYCAR on NBC (@IndyCaronNBC) August 7, 2022
The contact began a chain of events leading to Ericsson slowing drastically as he approached Turn 7. Mechanical trouble eventually sidelined Ericsson's car with a few laps to go, relegating Ericsson to a 14th place finish. Grosjean would finish 16th.
Emotions will have time to settle down for IndyCar competitors. After five races in 22 days, the next IndyCar race will be the Bommarito Automotive Group 500 at WorldWide Technology Raceway near St. Louis on August 20th.