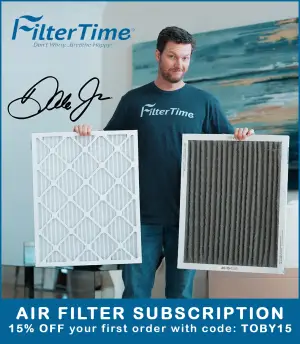 Con Nicolopoulos will no longer be competing in the upcoming ARCA Menards Series race at Pocono Raceway conflicting with a previous announcement, due to Tim Richmond Racing – his ride for the weekend – withdrawing their No. 27 car from the event.
The 60-year-old had landed multiple sponsors to come on board for the race but will no longer be able to fulfill those obligations as a driver behind the wheel. The No. 27 team listed issues of 'structural integrity' as the reason they could not provide the car that they had committed to provide for this weekend's race.
"It was a total gut punch to learn that Tim Richmond Racing will not be able to supply a car as expected for Pocono," Nicolopoulos said in a release. "I was extremely proud to have the opportunity to take a step forward in my racing career through the support of our partners, and it is a shame that the race did materialize to honor their commitments."
While the veteran driver will not be able to compete himself, he was able to find a place for his sponsors aboard the No. 48 of Brad Smith. Those companies being Mountain View Property Management, and Track Dogs Racing.
The General Tire Delivers 200 from Pocono Raceway is set for Friday evening at 6:30pm ET, available to watch live on FS1.