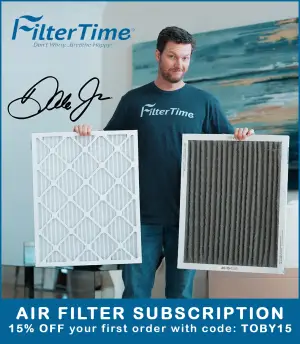 On Monday, Andy Lally announced that he would be returning to the NASCAR Xfinity Series for the Pennzoil 150 at Indianapolis Motor Speedway's Road Course, piloting the No. 78 entry for BJ McLeod Motorsports.
I'll be racing Indianapolis with @TeamBJMcLeod in their #78 in the @NASCAR_Xfinity series. I need a throw back idea and most importantly a sponsor! Im thinkin we can shape that 78 into a 28 font and run a Davey Allison rookie paint scheme… whadaya think?? #NASCAR

— Andy Lally (@AndyLally) August 2, 2021
The 45-year-old will be making his fifth start of the  2021 NASCAR Xfinity Series season at Indianapolis Motor Speedway's Road Course, after contesting a pair of events for both  Our Motorsports and BJ McLeod Motorsports, earning a fifth-place finish at Mid-Ohio with Our Motorsports.
Lally additionally  indicated that he is still looking for a sponsor, as well as a potential throwback scheme to run in the event.