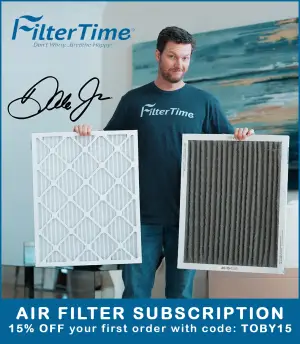 Camping World and CEO Marcus Lemonis have continued to help the unsponsored teams of the NASCAR Camping World Truck Series find sponsorship week after week, using brands Camping World, Overton's and Good Sam to provide teams with the opportunity to receive financial backing.
On Saturday Afternoon at Richmond Raceway, Camping World will adorn the No. 49 Chevrolet Silverado for CMI Motorsports, marking the return to the racetrack for two-time NASCAR Xfinity Series winner Ryan Reed, who hasn't made a start in NASCAR's top-three series since 2019.
Ryan Reed Returning to NASCAR Competition at Richmond with CMI Motorsports
"Thank you so much to Marcus Lemonis and Camping World for their support on my return to NASCAR. When I woke up Monday Morning I was driving to work when I got the call to go drive in NASCAR again," said Reed. "Marcus and Camping World have become some of the most important people in racing, making sure fans and drivers get to do what they love. To be able to respresent Camping World this weekend will be an honor."
The sponsorship agreement between Camping World CMI Motorsports came together very quickly, with the two parties getting in contact on Wednesday Night, before having the truck designed, sent to the wrap company and wrapped on Thursday, all in time to leave for Richmond on Friday.
Noah Sweet – one of the winners of Marcus Lemonis' Camping World design contest — designed the Camping World Silverado that Reed will pilot in Saturday's Toyota Care 250.
"Getting to do work for teams and watching it get wrapped may not mean a lot to some but it means the world to me," Sweet told TobyChristie.com. "Dreaming of seeing my own design on track my entire life makes every moment no matter if its my first or my 100th design feel like a dream come true."
The Toyota Care 250 at Richmond Raceway will take place on Saturday, April 17, 2021 at 1:30PM / EST and will be broadcasted live on FOX Sports 1, MRN and SiriusXM NASCAR Radio (Ch. 90).