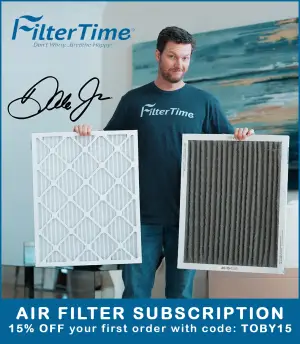 NASCAR's yearly tradition of Throwback Weekend will forfeit its traditional time of year for the 2021 season.
With Darlington Raceway set to host two NASCAR Cup Series race weekends for the first time since 2004, the popular Throwback Weekend will shift to the spring race date of May 7-9 for Mother's Day weekend.
🚨 THROWBACK ALERT 🚨

Spring race weekend 🤝 #NASCARThrowback pic.twitter.com/VbqzU0APmo

— Darlington Raceway (@TooToughToTame) December 11, 2020
While no official reason was given, its possible that with Throwback Weekend and the opening race of the Playoffs conflicting each other in 2020, teams and sponsors can solely focus on either at its appropriate time.
Since 2015, Darlington's lone race at the end of the summer has been the time of year when teams and sponsors trade their traditional colors and design to harken back to the NASCAR of decades ago.
"Darlington Raceway is grateful to our loyal race fans and the entire industry for their unwavering support for the Official Throwback Weekend of NASCAR since its inception in 2015," said Darlington President Kerry Tharp. "It is this support that allows us to now prepare for two scheduled NASCAR Cup Series race weekends next year. As we rally around the return of our new spring race weekend, we will continue to share the history and tradition of our great sport with the Official Throwback Weekend of NASCAR."
This is the second change to come to the 2021 NASCAR Cup Series schedule this season, albeit a minor one.
Earlier this week, NASCAR confirmed that Auto Club will not see a date in 2021, with the series moving to the Daytona road course instead due to the ongoing COVID-19 pandemic.
Unchanged from 2020 is the second race for Darlington – the Southern 500, which will kick off the NASCAR Playoffs for the Cup Series during Labor Day Weekend.
With two Darlington race weekend set for 2021, the track "Too Tough to Tame" will see plenty of action next season.
The Camping World Truck Series and XFINITY Series will visit the iconic track on May 7 and May 8 respectively. When NASCAR returns to South Carolina in the fall, only the XFINITY and Cup Series will participate on Sept. 4 and Sept. 5.