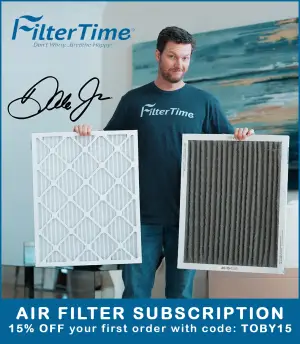 As the historic full-time NASCAR Cup Series career of Jimmie Johnson will conclude this weekend in Phoenix, the seven-time champion will ride off into the sunset in style.
The iconic No. 48 will ditch its white base for a silver metallic finish, bringing a sharp new design to the car in celebration of his illustrious career.
The scheme was revealed in a social media post to Johnson's account.
#OneFinalTime pic.twitter.com/B9pDG0JLzx

— Jimmie Johnson (@JimmieJohnson) November 3, 2020
That same metallic hue is nearly identical to the hues of the seven NASCAR Cup Series trophies Johnson has won, including five in a row.
"I think the car is going to pop and look really good," Johnson said in a video.
The scheme itself is meant to give off a "chrome" aesthetic. NASCAR does not allow teams to utilize chrome on their cars due to potential tricking of the Optical Scanning Station (OSS) used for inspection.
One special scheme for #OneFinalTime.@JimmieJohnson | @allyracing pic.twitter.com/JRHlfZXBGd

— Hendrick Motorsports (@TeamHendrick) November 3, 2020
Spanning a career of 20 years in Cup, Johnson has placed himself as arguably one of the greatest NASCAR Cup Series drivers of all-time.
With 685 starts, 83 wins, and nearly 20,000 laps led, the El Cajon, California native sits in a fraternity of three as one of the few drivers to be crowned champion seven times.
Next season, Ally will return to the No. 48 Camaro with Alex Bowman taking over the throne of the champion. The vacated No. 88 will be renumbered to the No. 5 for Kyle Larson.
You can see Johnson's final full-time Cup Series race on Sunday, November 8th at 3 p.m.EST  on NBC and the NBC Sports App.