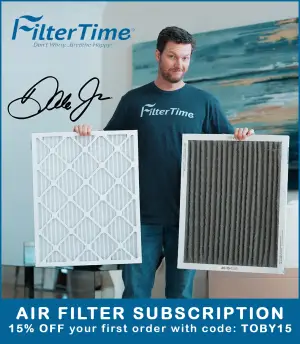 Chase Elliott zoomed past the finish line to win for the fourth time in his young NASCAR career, and for the first time his mother Cindy was actually on hand to celebrate with her son. However, Chase's father — Bill — was nowhere to be found.
It turns out that Awesome Bill was busy running a race of his own at Road Atlanta. And wouldn't you know it, the 63-year-old Elliott won his race as well.
According to Road Atlanta, Bill Elliott won in a 2006 Dodge Charger stock car after leading every lap of his feature race.
Elliott of course won the 1988 Monster Energy NASCAR Cup Series championship and was a 54-time winner in NASCAR's Premier Series. Quite a bit of hardware heading back to the Elliott households after this weekend.