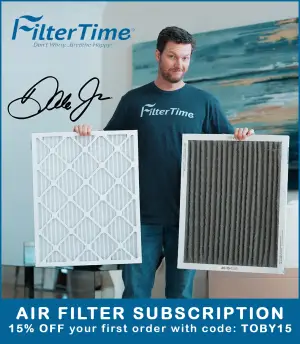 Free agency is upon us in the eNASCAR Coca-Cola iRacing Series and with it, there is an announcement of a slight change to one of the existing teams within the series. RISE eSports has named Mamba Smith the General Manager of its team for the 2023 season.
𝙈𝘼𝙈𝘽𝘼 𝙈𝙀𝙉𝙏𝘼𝙇𝙄𝙏𝙔

We are excited to welcome @MambaSmith34 as our new GM!#GDTBA #WeRise pic.twitter.com/dmbeHafoEk

— Rise eSports (@riseesports) January 10, 2023
As part of the move, Smith's creator-centric company — Mamba Media — has partnered with RISE eSports, according to a press release from RISE eSports.
Smith, who has made a name as a content producer within the industry the last few years, says he owes his career in the sport to iRacing, as it was an integral piece of his early racing career.
"I have been a part of iRacing since 2009 when all of the Drive for Diversity competitors were given a Logitech wheel and pedal assembly, along with a iRacing membership. If it wasn't for iRacing I wouldn't have been able to compete on track like I have over the years," said Smith in a team release.
RISE eSports, founded as Richmond Raceway eSports Chaos Crew in 2018, has become a showcase for many talented eSports drivers over the years. 2014 Series Champion Michael Conti, 2019 Series Champion Zack Novak and 2020 Series Champion Nick Ottinger have all had stints at RISE eSports as well as former Playoff drivers Logan Clampitt and Jimmy Mullis.
Sunoco Fuels have been a long-standing partner of the RISE eSports racing team, and that partnership will continue into the 2023 eNASCAR Coca-Cola iRacing Series. The 2023 season gets underway with the eNASCAR Clash inside the virtual Los Angeles Memorial Coliseum at 8:30 PM ET on Tuesday, January 31st. The event, and all eNASCAR Coca-Cola iRacing Series events can be streamed live at Twitch.tv/iRacing and eNASCAR.com/Live.