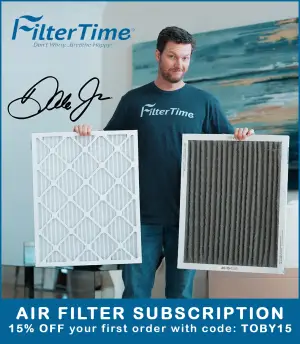 Blaine Perkins has found his new home for the 2023 NASCAR season. The 22-year-old driver will move to SS Green Light Racing for the full NASCAR Xfinity Series season. RACER.com had the first report of Perkins moving to SSGL in an interview.
According to the interview with Racer, Perkins will pilot the No. 07 entry for the team and SS Green Light Racing will transition back to Chevrolet for the 2023 season. As part of the move back to Chevrolet, SSGL will utilize engines from Richard Childress Racing.
Mike Hillman Sr. will serve as the crew chief for the No. 07 team, and sponsorship for the effort will be announced at a later date.
Perkins, a California native, ran the full NASCAR Craftsman Truck Series season in 2022 for CR7 Motorsports. While Perkins failed to find success on a frequent basis in the Truck Series this past season, he scored a top-10 finish in his five NASCAR Xfinity Series starts in 2022.
The young racer burst onto the scene with an incredible three-win season in ARCA Menards Series West competition in 2020. Perkins finished runner-up in the ARCA West point standings that season.
SSGL moved to Ford after a longtime partnership with Chevrolet for the 2022 season. As part of the move, the team had forged an alliance with Stewart-Haas Racing. That partnership led to Cole Custer driving for the team in a handful of races in 2022.
Custer scored the first-ever win for SSGL at Fontana Speedway, the second race of the season.
Overall, SSGL has one win, eight top-five finishes and 23 top-10s in 380 starts as an organization in NASCAR Xfinity Series competition.