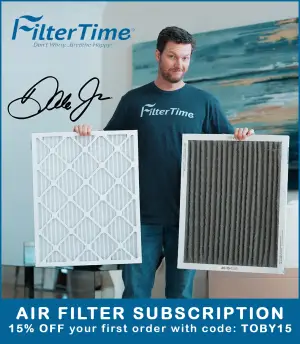 The list of drivers heading to the annual ARCA pre-race practice at Daytona continues to grow. It was announced on Wednesday morning that Caleb Costner will be part of the test and race in the 2023 ARCA Menards Series season opener at Daytona International Speedway.
Costner will be behind the wheel of the no. 93 Chevrolet fielded by Costner Weaver Motorsports. This marks the team's second season in the ARCA ranks after debuting in the ARCA Menards Series East in 2022. Costner also ran two ARCA Menards Series West races in 2021.
"2022 was a pivotal year in continuing to build our team along with planning for the future of how we wanted to take our team to the next level," Costner said in a team release. "We'll start the season off at Daytona on the biggest stage, and I couldn't be more ready."
Crew chief Darrell Phillips will be atop the pit box calling the shots for the race on Feb. 18 in the ARCA season opener.
The team welcomes a new co-sponsor in Lickety Lewis – All-Purpose Boo Yaw Sauce. Innovative Tiny Houses returns for this season as well.
"2023 will be the biggest opportunity of my racing career to this point as we plan to make multiple starts in the ARCA Menards Series throughout the season," Costner added.