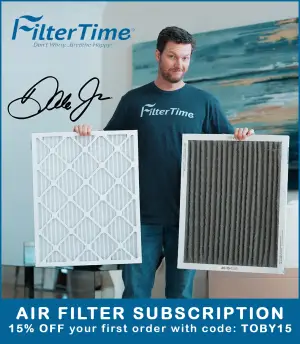 After a second engine failure in three weeks, Kyle Busch's chances at collecting his third title have ended, as the 37-year-old joined Tyler Reddick, Austin Dillon, and Kevin Harvick as the four drivers eliminated after the first three-race round.
As a reaction to Busch's exit from the Playoffs, Joe Gibbs Racing has confirmed that the organization will swap pit crews for the No. 11 and No. 18 entries for the remainder of the 2022 Cup Series season, beginning Sunday at Texas.
Joe Gibbs Racing is swapping the over-the-wall pit crews for Kyle Busch and Denny Hamlin starting at Texas.

— Bob Pockrass (@bobpockrass) September 19, 2022
According to Asphalt Analytics, Joe Gibbs Racing's No. 18 crew leads the NASCAR Cup Series on pit road, boasting an average pit stop time of 10.33 seconds, which clocks in more than two-tenths of a second quicker than the team's No. 11 crew, which ranks fifth.
Furthermore, the pit crew that used to belong to Kyle Busch, currently holds the record for the fastest four-tire pit stop in NASCAR history, making a mind-blowing 8.6-second stop at Richmond Raceway in August.
With the NASCAR Cup Series field continuing with record-breaking levels of parity, an extra tenth of a second off of a driver's pit road time could be the difference between hoisting the championship trophy in Phoenix, or coming up just short.
Denny Hamlin continues to seek his first championship in the NASCAR Cup Series, which Joe Gibbs Racing hopes will become just a little bit easier with the upcoming changes on pit road, however Hamlin will have to continue to limit mistakes through the NASCAR Playoffs.