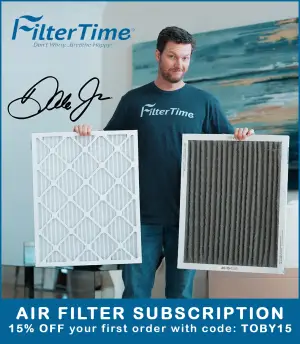 With the final oval race of the 2022 NTT IndyCar Series behind us, here are five takeaways from the Saturday evening-turned-night showdown at WWT Raceway near St. Louis.
Holy Malukas
David Malukas found the fire. After getting by Will Power, the 20-year-old picked off Pato O'Ward and then eventually inched his way forward to getting Scott McLaughlin for second place on the last lap of the Bommarito Automotive Group 500. With one more lap, it's plausible that the Chicago native scores his first IndyCar win.
RETWEET to congratulate @malukasdavid!

He passed Scott McLaughlin on the final lap to score a runner-up finish and his first podium in the NTT @INDYCAR SERIES. pic.twitter.com/1unNyuh2Hi

— INDYCAR on NBC (@IndyCaronNBC) August 21, 2022
Malukas won both Indy Lights races at the 1.25-mile oval in 2021 and was brimming with confidence after a recent rookie/A.J. Foyt Racing test at the oval. After a crushing result at Nashville against the tire barrier, Malukas bought the Dale Coyne Racing mechanics doughnuts from his favorite doughnut shop. Instead of buying them some more after a crash, Malukas might be making a celebratory trip there soon for his crew.
Not bad for the highest-finishing rookie in the 2022 Indianapolis 500.
2. Will Powers to Pole to Tie Mario Andretti
Will Power's pole run on Friday evening at WWT Raceway set him level with Mario Andretti at 67 poles for the most all-time in IndyCar competition.
Andretti's 67th pole was in his 29th year of IndyCar competition at the 1993 Michigan 500. Power's pole was in his 18th year of IndyCar competition, with the 41-year-old showing no signs of slowing down.
NOBODY HAS MORE POLES!

Retweet to congratulate @12WillPower on tying @MarioAndretti with his 67th career pole in @INDYCAR. @Team_Penske pic.twitter.com/mytrQor9PZ

— INDYCAR on NBC (@IndyCaronNBC) August 19, 2022
Power's race didn't turn out as well with a sixth place finish, but the Australian still retains the points lead ahead of the next race at Portland.
3. Under the Lights, Please
A two-hour red flag let the 260-lap race finish under the lights. IndyCar had moved the race forward an hour because of rain being on the forecast, and that was ultimately the right move. The rain came down but IndyCar stuck to their guns and got the rest of the race in that night.
It was the right move and it gave the crowd a great dash to the finish with a lot of fantastic passes, plus it tightened up the points race even more when Josef Newgarden pulled off his fifth win of the season.
Newgarden is second in points, only three behind Power.
4. High Groove Time
IndyCar had a high-groove practice session to put more rubber down on the higher lane on the track. For 30 minutes, a small number of cars ran on the high side of the track in all four corners.
This improved the show a good amount, but lessons from this should be noted for next season. IndyCar should make this session mandatory for all competitors next season, or at least provide more of an incentive for competitors to want to run in the high groove practice session.
Without that session, Malukas's pass on Scott McLaughlin might not have happened. Let's take a look at that going into 2023.
5. Bring Back the Freedom 100
Matthew Brabham won the Indy Lights race Saturday afternoon at Gateway after a late pass on Linus Lundqvist. Lundqvist said in the post-race press conference that he'd like to see more ovals on the Indy Lights calendar.
Brabham echoed the championship leader's perspective. After that, all three drivers were asked in the press conference which ovals they would like to see added to the Indy Lights calendar. Brabham was the first one to speak up.
"I think obviously the first one is Indianapolis Motor Speedway," Brabham said. "I'm not sure if that's ever going to happen again. I think Texas would be… I think every oval we could race on."
"Yeah, I agree," said Lundqvist.
"All of them," said Pedersen.
The Freedom 100 would give Indy Lights drivers superspeedway experience in cars that were initially designed to survive a 200 mph impact at the Indianapolis Motor Speedway. With a full field of cars on the horizon for 2023, it's time to bring that race back and give drivers more experience on larger ovals.
It would also give the paying spectators on Carb Day additional value for their tickets, as well.
The next NTT IndyCar Series race is the Grand Prix of Portland on Sunday, September 4th. Live coverage on NBC begins at 3:00 p.m. ET.