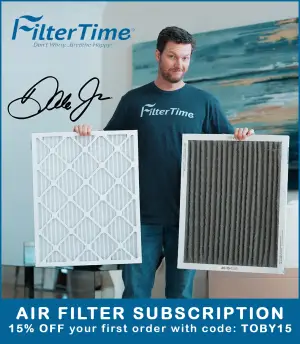 The Streets of Nashville were a cruel mistress for Colton Herta in 2021. As the NTT IndyCar Series made its debut on an 11-turn, 2.1-mile street circuit next to Nissan Stadium and utilizing the Korean War Veterans Memorial Bridge, Herta led a race-high 39 of 80 laps.
However, the No. 26 Andretti Autosport Honda ended its race against the wall while chasing eventual race winner Marcus Ericsson with six laps to go.
Herta locked up his left front tire with too much speed going to Turn 9, hitting the tire barrier and eventually the concrete wall. He finished 19th. Despite that bad luck, though, Herta is very much looking forward to this year's return to Music City.
"This is a really good opportunity basing off last year for us to win," Herta said. "Yeah, I am really excited to get back there. Like I said before, it's an awesome race. It's a lot of fun to drive that track. It's very interesting and a lot of different parts to it. I'm excited to be back."
It isn't difficult to figure out why Herta is excited to be back in Nashville. Leading both practice sessions and qualifying on pole position by over half a second would mean on paper that Herta was a shoe-in to win until his collision late in the race.
Herta has had a car to win at many IndyCar events with something seeming to go wrong in many of those races. Herta terminally damaged his gearbox at the most recent IndyCar race after running over a curb too much while leading. At Long Beach in April, Herta was chasing a podium finish when he hit the wall exiting Turn 9.
The Californian knows that the race pace has been there, which is better than not being in contention at all.
"I think everywhere else I've been very comfortable with the car and very confident," Herta said. "But yeah, for one reason or another, we just can't get a roll going. I thought after Toronto we would get it going, then we had an issue in Iowa. We weren't really incredibly fast in Iowa anyway. I think we still could have finished in the top 10. Then obviously come to Indy and leading the race and that happens.
"I'd like to just finish out the season and just be in the top 5 in every race and just get kind of the ball really for what we need with no more issues and no problems and just finish off the year strong."
There will be one major technical variable for all competitors this year. Firestone has introduced a new construction for the alternate compound tire. The sidewall is made up of a guayule shrub-based rubber compound. The actual rubber on the track surface will be the traditional rubber that Firestone uses, but this weekend will be a test for how guayule can be used in future races.
However, there is a large chance of rain to disrupt everything. On Friday there is over a 40 percent chance of rain. That climbs to an 80 percent chance of rain on Saturday and an over 50 percent chance of rain on Sunday.
Herta and the rest of the IndyCar field will have their first chance to sample the Nashville track this season in the first practice session on Friday at 4:15 p.m. ET. The race will air live on NBC on Sunday, August 7th starting at 3:00 p.m. ET with the race starting 30 minutes later.