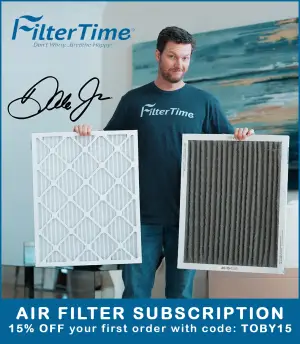 INDIANAPOLIS — For most IndyCar Series races, starting in the rear of the field would be a large disadvantage. Passing numerous cars while still pitting can really hinder a driver, especially someone in the middle of a championship fight.
Don't tell that to Mike O'Gara, race strategist for Marcus Ericsson. Ericsson will start 25th and last for Saturday's Gallagher Grand Prix at the Indianapolis Motor Speedway road course. A mechanical issue stopped the 2022 Indianapolis 500 winner's qualifying run before he even turned a lap around the 14-turn, 2.439-mile road course.
"It actually makes (race strategy) a bit easier," O'Gara said to TobyChristie.com about starting last. "Being in the middle of the field, you can kind of go either way. So starting last kind of opens it up We have one more set of red sticker tires than a lot of these other teams do. So we'll try to use that to our advantage and probably stay on reds as much throughout the race as we can and just try to make up as much time as we can. You know, one yellow flag early kind of flips everything right around."
O'Gara is referring to the red sidewall alternate compound tires that Firestone brings to road and street course races. The alternate compound tires give more grip at the expense of tire life. IndyCar mandates that every driver must run at least two laps of new set of each tire compound during the race. This rule has led to some interesting strategies before at the IMS road course.
Graham Rahal pitted under caution on Lap 3 at the May 2021 IMS road course race to put on the reds after starting on the black primaries. Rahal went from being over 15 seconds behind the second-to-last car on the track to finishing fifth. Being up front can be a blessing for points, but a curse for strategy.
"Leading a race is one of the hardest places to call a race from," O'Gara said. "Because you kind of do some things when you're in the lead in reaction to what other guys do. You'll see one car peel off and start pitting, then everyone will do it the next lap. So when you're the leader, it's hard to do that, but when you're in the back, you can gamble a little bit and take some risks and move up."
The Chip Ganassi Racing crew changed out the engine on Ericsson's No. 8 Honda. Engineering-wise, there won't be any other changes for Ericsson's car. Like most race engineers, Brad Goldberg worked the setup for Ericsson's car to be more effective on the red sidewall tire compound. 
"Now that we have three sets of sticker (reds), life's not so bad," Goldberg said."
O'Gara might feel a bit differently, however.
"Starting in the back is never fun!"
Ericsson was 11th in both the Friday morning practice session and the Saturday morning warmup session.
The Gallagher Grand Prix will air live on NBC with the broadcast starting at noon ET. The race will start at 12:30 p.m. ET.