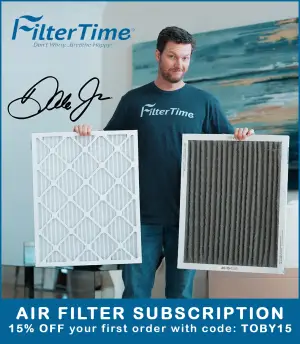 With the success of the Next Gen car on intermediate tracks this season, many fans and industry members have called on NASCAR to bring back the oval configuration of the Indianapolis Motor Speedway.
However, as far as the 2023 NASCAR season is concerned, that won't be happening according to track owner Roger Penske, who spoke to members of the media on Friday.
Penske confirmed that NASCAR's visit to the Indianapolis Motor Speedway will take place on the 2.439-mile road course layout, which debuted in the NASCAR Xfinity Series in 2020, and the following year in the NASCAR Cup Series.
With that being said, the NASCAR Cup Series team owner mentioned that the possibility of the oval configuration returning to NASCAR is being evaluated for 2024, and even offered up a scenario that could play out.
In this scenario, Indianapolis Motor Speedway would continue to hold one race weekend per season, in which the facility would alternate between the infield road course configuration and the 2.5-mile oval.
Also on Friday, Doug Boles – president of Indianapolis Motor Speedway – told members of the media that he expected the 2023 NASCAR Cup Series event to remain on the road course, saying they're committed to the road course 'short-term'.
Making its debut appearance on the NASCAR Cup Series calendar in 1994, Indianapolis Motor Speedway was home to 27 iterations of the Brickyard 400 on the 2.5-mile oval, the last of which took place in 2020.
In 2012, the NASCAR Xfinity Series joined the Cup Series at the 2.5-mile facility, where the track would hold a 250-mile event in eight consecutive seasons, four of which were won by Kyle Busch.