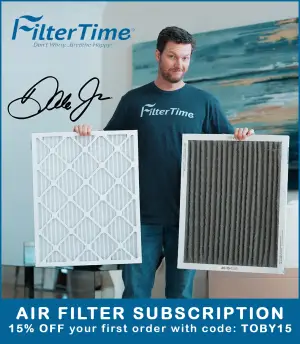 Michael Annett, a full-time driver in the NASCAR Xfinity Series for JR Motorsports, will step out of the No. 1 Chevrolet Camaro for the fourth time in the last five races, as the Des Moines, Iowa-native continues to recover from leg surgery.
Josh Berry – announced as the full-time driver of the team's No. 8 for 2022 earlier this week — will make his second start in the No. 1 Pilot / Flying J Chevrolet Camaro in Saturday's New Holland 250 at Michigan International Speedway.
Berry previously replaced Annett at New Hampshire Motor Speedway, while NASCAR Cup Series drivers Austin Dillon and Chase Elliott took their turn behind the wheel of the entry at Atlanta and Indy's RC, respectively. Michael Annett was medically cleared to return at Watkins Glen.
"Honestly, I was still pretty sore driving at Watkins Glen," Annett said. "But I just wanted to be there for my guys and our Pilot Flying J team, and I may have been a little too eager to get back in the car. This time around, we're going to take it slower and make sure I'm 100 percent. The plan is to take it one week at a time."