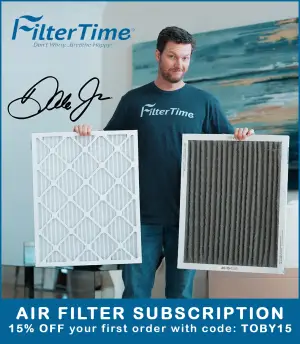 "Awesome Bill from Dawsonville" and "Chase from the Same Place" are back at it again, as the Dawsonville Pool Room's si-reen is once again screaming in Dawsonville, Georgia, after 2020 NASCAR Cup Series Champion Chase Elliott took home the victory in Saturday NIght's Camping World SRX Series event at Nashville Fairgrounds Speedway.
I'm sure nobody in Dawsonville was bothered by this, as they were all probably awake and watching on CBS as the Elliott's – 1988 Winston Cup Champion Bill and 2020 NASCAR Cup Series Champion Chase — raced on the same track for only the second-time in their racing careers. Bill Elliott finished third in the feature race, but won the first heat, so I don't know if that counts for two blares of the si-reen or not (but it should!).
Chase Elliott wins at @RaceFairgrounds and the si-reen is blaring in Dawsonville! @SRXracing #di9 https://t.co/hPpgnWDna1

— Dawsonville Pool Room (@DawsonPoolRoom) July 18, 2021
Elliott will return to the track for Sunday Afternoon's Foxwood Resorts Casino 301 for the NASCAR Cup Series at New Hampshire Speedway, in hopes of blaring that si-reen on back-to-back days.