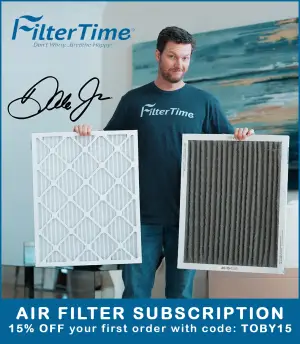 Post-race technical inspection is complete following the NASCAR Camping World Truck Series' inaugural Corn Belt 150 at Knoxville Raceway.
Austin Hill's race-winning No. 16 Hattori Racing Enterprises Toyota Tundra has passed inspection, resulting in NASCAR declaring him and his team the official winners of the event. This marks Hill's first victory of the 2021 NASCAR Camping World Truck Series career and the seventh of his career.
There were no other issues discoverd in post-race inspection, which means that all results and point standings are now considered official.
---
Race Results: