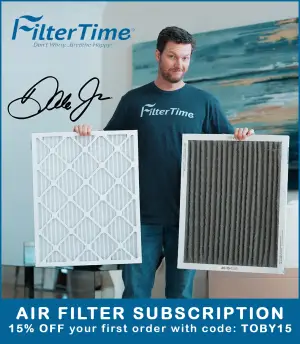 NASCAR Cup Series driver Austin Dillon will get some extra road course time in the Xfinity Series with Our Motorsports in an expected two-race deal.
Dillon will pilot the No. 23 Camaro for both Watkins Glen and the Indy Road Course in August.
"It's always nice to have experience in our cars," said team owner Chris Our. "Austin will only help Our Motorsports continue to grow and gain experience. I look forward to having him in the car."
We are excited to announce that @austindillon3 will be piloting the No. 23 at @WGI and @IMS!

— Our Motorsports (@OurMotorsports) June 18, 2021
K&L Ready Mix will back the 31-year-old driver in both starts.
"We at Our Motorsports look forward to adding Austin Dillon to our driver lineup for this season," said General Manager Joe Williams. "Austin brings a lot of experience to the game. Thank you also to RCR and ECR for all the support. This has become a great partnership and I look forward to the future.These will be a couple exciting weekends in August. Stay tuned".
Dillon has one Xfinity Series start so far in 2021 when he drove the No. 77 for Ronnie Bassett Jr. He piloted the car home to a 13th place finish at COTA.
Fans can see Dillon make his Our Motorsports debut on Saturday, August 7th at 4 p.m. EST on NBC.