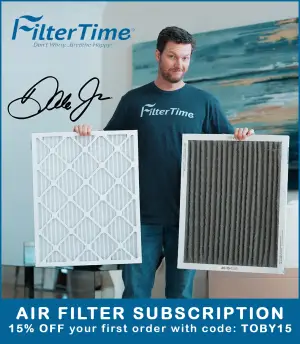 Updated May 14th, 10:15 AM EST – Quotes added from Josh Berry, Spire Motorsports, and Dale Earnhardt Jr.
---
Original Story:
After being sidelined due to COVID-19 protocols, NASCAR Xfinity Series driver Justin Haley will miss his double-duty weekend in Dover between Kaulig Racing's No. 11 and the Spire Motorsports No. 77 in Cup.
Spire Motorsports has confirmed that JR Motorsports driver Josh Berry will make his NASCAR Cup Series debut, filling in for Haley in the No. 77 Camaro for Spire at Dover this weekend.
"First off, I hope Justin is doing well and I can't wait to compete with him in a few weeks at Charlotte in the Xfinity Series," said Berry. "I can't thank Spire Motorsports enough for giving me the opportunity to compete in the NASCAR Cup Series for the first time. This is a great opportunity for me, and I am going to do my best to give the team a solid finish Sunday afternoon."
The news broke earlier this morning regarding Haley, with Kaulig Racing tapping GMS Racing's Zane Smith to return to the Xfinity Series for the Drydene 200.
At the @MonsterMile, @joshberry will be making his @NASCAR Cup Series debut. pic.twitter.com/Pajt4Q2bWq

— Spire Motorsports (@SpireMotorsport) May 14, 2021
"We're excited to provide Josh Berry with the opportunity to make his NASCAR Cup Series debut this weekend at Dover International Speedway," said Spire Motorsports co-owner Jeff Dickerson. "It's a little bittersweet because Justin Haley has to sit out this weekend, but at the same time, Josh has earned the opportunity to get a shot in the Cup Series. He's a proven winner and raises the bar every time he gets in a race car. We know he'll do a good job."
The Tennesse driver is in the midst of a part-time Xfinity Series schedule for JR Motorsports, recording his first career series win in an impressive performance at Martinsville in April. In nine starts in 2021, Berry has finished in the top 10 four times, including a second-place finish at Darlington last weekend.
Berry's been a part of the JR Motorsports late model program for a number of years, had previously made starts in Xfinity with JR Motorsports from 2014 to 2016.
"I couldn't be more thrilled for Josh to get the call from Spire Motorsports to make his Cup racing debut," added Dale Earnhardt Jr. "It'll be thrilling for Josh to experience Cup action and I'm confident he will do a great job for them. Big thanks to Spire for presenting Josh with such an awesome opportunity."
Fans can see Berry make his Cup Series debut at Dover for the Drydene 400 on Sunday, May 16th at 2:00 PM EST on FOX Sports 1 and the FOX Sports app.