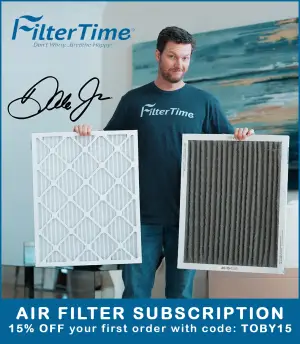 Officials from the ARCA Menards Series have penalized Taylor Gray, after the 15-year-old posted a video to Snapchat of him driving the No. 17 Ford Fusion at full-speed around the Daytona International Speedway during last Friday's test session.
Gray will be fined $1,000 and will be put on probation for the balance of the 2021 ARCA Menards Series season.
After Gray snapped the video and shared it on Snapchat, the video was then screen grabbed and it began to circulate around other social media channels such as Facebook and Twitter. ARCA became aware of the video and spoke to Gray before testing began on Saturday.
If you haven't seen the video yet, here it is:
Video: Taylor Gray Uses Phone to Film Himself Driving Around Daytona in Friday's ARCA Test