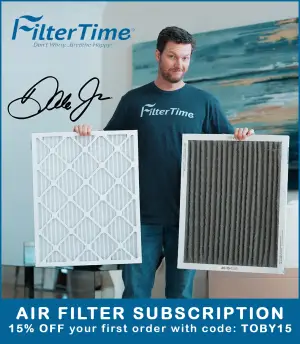 As first reported by Chris Knight of Catchfence.com, Noah Gragson will attempt to make the field for the 2021 Daytona 500 driving the No. 62 Chevrolet Camaro for Beard Motorsports.
If Gragson makes the field for The Great American Race, it will mark the first-career NASCAR Cup Series start for the 22-year old driver.
Gragson is pumped for his chance at making one the field for the most prestigious race in NASCAR.
"I'm excited and humbled to have this opportunity with Beard Motorsports," Gragson said in a team release. "As a young racer from Las Vegas, I had always dreamt of racing in the Daytona 500. I'm very appreciative of the faith the Beard Family and Brendan have in me, and equally appreciative to JR Motorsports for allowing me to pull double duty and compete for them in the Xfinity Series and also Beard Motorsports while we're down in Daytona."
Gragson's shot in the No. 62 team came after Brendan Gaughan, who has driven for the team on a part-time basis for several seasons, hand-picked him to run the car.
"I loved racing for the Beard Family and even though I'm retired, I'm honored to be a part of their team and I'm very protective of what they've built," Gaughan said. "I've known Noah a long time and I know he's a very good racecar driver who is ready to do some Cup racing.
"Just as importantly, he takes good care of his equipment and he's there at the end of races. In his entire Xfinity Series career, he's only had four DNFs. That's important no matter who you're racing for, but it's especially important for Beard Motorsports.
"I'm proud to see Noah have this opportunity and proud to see another Las Vegas guy in the NASCAR Cup Series."
Gragson is a full-time competitor in the NASCAR Xfinity Series for JR Motorsports, the team owned by NASCAR Hall of Famer Dale Earnhardt Jr.
Gragson scored two wins last season and finished fifth in the overall championship standings, in his second full-time season in the series. Gragson will reprise his role as the full-time driver of the No. 9 NXS ride for JR Motorsports in 2021.