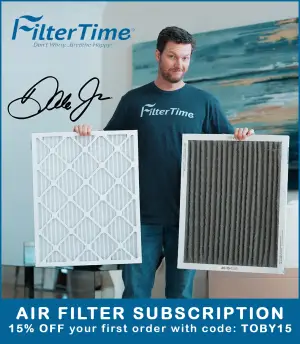 UPDATE 3:15PM / EST – A representative from RSS Racing has confirmed to TobyChristie.com that the organization has purchased cars from Stewart-Haas Racing, whils also using a pit crew from the organization throughout the 2021 NASCAR Xfinity Series season. The representative further emphasized that "Ford is committed to getting Ryan [Sieg] into victory lane."
A rep from @RSS383993 has confirmed to me that the team has bought cars and will use a pit crew from @StewartHaasRcng for 2021.

"@FordPerformance is committed to getting @RyanSiegRacing into victory lane."#NASCAR | @NASCAR_Xfinity https://t.co/XjqPmIZtax

— Joseph Srigley (@joe_srigley) January 11, 2021
---
RSS Racing will undergo a substantial shift in the organization for the 2021 NASCAR Xfinity Series season, as the team announced on Monday Afternoon that they will be swtiching to Ford.
The team will continue to field one full-time entry in the NASCAR Xfinity Series, with Ryan Sieg piloting the No. 39 CMR Roofing and Construction Ford Mustang.
"I would like to thank Chevrolet and ECR for a great run, but it was time for something new." commented driver Ryan Sieg. "We are a small family owned race team so to have this opportunity to align ourselves with Roush Yates and Ford it is truly incredible.
The Sieg family and RSS Racing have fielded Chevrolets in NASCAR's top-three series since the organization's inception in 2009, moving to the NASCAR Xfinity Series in 2013.
In 2020, the organization had their best season in NASCAR National Series competition, scoring seven top-fives and 14 top-10s across the team's two full-time entries in the NASCAR Xfinity Series, driven primarily by Ryan Sieg and Myatt Snider. Prior to the season, the team had only ever scored five top-five finishes.