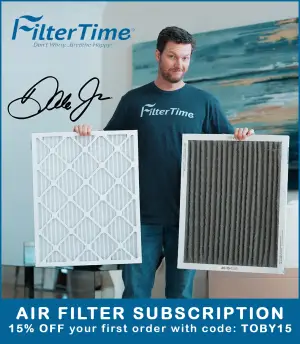 After a pair of successful outings at Charlotte's "ROVAL" and Martinsville Speedway, Rick Ware Racing will expand to house a pair of full-time NASCAR Xfinity Series teams in 2021, beginning with the season-opener at Daytona International Speedway on February 13th, 2021.
"2021 is shaping up to be a great season for Rick Ware Racing," said team owner, Rick Ware. "[2021] is our 30-year Anniversary being involved in motorsports, and I can't think of a better way to showcase how far we've come, than to get back to our roots in the NASCAR Xfinity Series."
The organization's car numbers, manufacturer and drivers for the 2021 NASCAR Xfinity Series season have yet to be determined, but the team says they are working with several drivers in order to finalize their lineup, which will be announced in the off-season.